AAE 2022-2023 Annual Report
Witnessing a Rebirth
"Renewal is not just innovation and change. It is also the process of bringing the results of change into line with our purposes"—John W. Gardner
Dear Fellow AAE Members,
As I look back and reflect upon my 2022-2023 Presidential Year, I think of a period of renewal and advancement for the American Association of Endodontists. Following a difficult period caused by a global pandemic which so profoundly affected our lives, the lives of our families, our friends, our patients, our businesses, and our association, it was time to get back on track and to enter a new era of "normalcy"—a rebirth of sorts. Economic and political strife in our country added additional obstacles to overcome, but our ability to return, stronger than ever, was a testament to the strength and insight of our staff and leadership, and to the great resiliency and dedication of our members as we embarked upon a new era of endodontics in a changed and damaged world.
The theme of my Presidency was change and our ability to harness change to move forward. As I noted in my Presidential Address at AAE23, changes should never be viewed as an obstacle to existence, rather an opportunity to move forward, to improve, and to create progress in line with our mission. Our leadership understands this, and will continue to listen to members, inspire, be innovative, and responsive so that our specialty will continue to be relevant and so that the AAE will continue to be the world leader in endodontics in the future.
The 2022-2023 membership year yielded a total of 58 media interviews and about 200 million-plus views generated from a total of 2,461 outlets that ran the interviews!
Worth Saving is working for you, and we're elevating endodontists in the eyes of the public.
Digital Campaign
Incredible Performance in FY22-23
The 2022-2023 fiscal year was a phenomenal one for AAE's website analytics. Between the performance of our FindMyEndodontist.com directory, our cutting-edge digital ad campaign, and the revamping of our various webpages, we have well exceeded our projected numbers. Guided by our unwavering goal to educate the public about the value of saving their natural teeth and the fact that endodontists are the best choice for their care, we're thrilled to report that our public awareness campaign continues to see resounding success.
All of the below statistics are referring to the most recent fiscal year (July 2022-July 2023).
All AAE Websites
Nearly 1.9 million people visited all AAE websites.
The average visitor visited about two pages and spent 1:12 minutes on the site.
What is a Root Canal? remained our top-performing page.

There were 711,127 unique visitors.
The page continues to be in the top position in Google for the searches "What is a root canal" and "root canal".

Demographics

Location

65.08% visitors were from the United States.
5.77% were from Canada.
6.88% were from India.
3.57% were from the United Kingdom.
1.38% were from Australia, and more.

Age and gender

45.39% of site visitors were ages 25 to 44.
50.07% were male and 49.93% were female.

Organic Search accounted for 79.9% (1,905,190) of all traffic to AAE sites.
72.32% of all traffic to AAE's patient site was from a mobile device.
Digital Ad Campaigns
Digital ads created more than 21 million impressions, which is 50% over our goal.
There were 100,000 clicks on our digital ads.
60,406 conversions were made, where conversions mean the user ended up on findmyendodontist.com, which is 76% over our goal.
The Cost Per Click (CPC) has gone down from around $1.27/click to around $1.20/click (compared to the goal of $3.85/click).
FindMyEndodontist.com
There were approximately 233,000 directory searches conducted.
There was a 55% increase of clicks to member profiles compared to the previous fiscal year.
There was an 80% increase in clicks on the provider's detailed information compared to the previous fiscal year, including website, address and phone number.
Recent Public Survey Reveals Intriguing Stats About Public's Oral Health Outlook, Knowhow and Habits
Topline Stats: 87% of Americans Wish They Had Taken Better Care of Their Teeth, and Only 9% Are Aware of the Proper First Step to Take in the Event of a Knocked-Out Tooth! 
More than five million teeth are knocked out every year – but only 9% of adults in the U.S. know about the best thing to do (putting the tooth back in place) when it happens. Following the right steps can save the tooth! If one cannot get the tooth back in place, the next best thing is placing it in milk. In any case, the public should get to an endodontist as soon as possible.
Even though 74% of respondents said they notice someone's teeth either at first sight or within a few minutes of meeting someone new, oral health care is more than just vanity; it impacts overall health. While the majority of Americans realize gum disease and oral cancer may be tied to poor oral health, 80% don't identify strokes and 77% don't identify heart attacks as possibly linked to poor oral care.
Dr. Stefan I. Zweig, AAE President, spoke with several news reporters throughout the country about what to do if one knocks out a tooth and how one should react if they are told they need a root canal treatment. Additionally, Dr. Zweig shared trends on how people are feeling about prioritizing oral health into 2023. He took part in 22 interviews, and he also recorded audio and video news releases that are airing nationally.
Here are the final statistics from this SMT:
Total Impressions: 30,040,500
Breakdown by category:
Television
Total Broadcasts to Date: 551
Total Markets: 177
Total Audience: 9,192,969
Radio
Total Broadcasts to Date: 598
Total Markets: 120
Total Audience: 14,307,415
Online
Total Placements to Date: 50
Total Markets: 21
Total Unique Monthly Visitors: 6,540,116
In addition, we've dipped our toes into consumer magazines, securing a profile story interview with Dr. Zweig titled "A Worthwhile Investment," and appearing in New York City area copies of Fortune, Entrepreneur and Bloomberg Businessweek magazines!
Other Media Successes
Media successes outside of the obvious ones we've covered are aplenty. And any time a reporter comes to us, it's indicative of the work we've put into elevating our online presence, because the more of a splash we make for our digital footprint – the more likely it is that reporter types approach us. Coverage begets coverage, and amazing things can happen:
Branded Social Content
Our team is hard at work creating content that is in line with our revamped style guidelines, which have been in effect since early spring of 2023. We strive to create deliverables that:
Are modern, clean, and fresh
Deliver key messages to members, patients and the general public
Help members communicate and engage with their patients on social media
Reinforce the AAE brand
A selection of our graphics is below:
educator WORKSHOP
On Aug. 19 and 20, 2022, the AAE hosted its annual educator workshop at the Palmer House Chicago. Participants gathered to share strategies and concepts, discuss opportunities and challenges of changing technology, and used AAE resources to inspire collaboration between endodontic educators in their respective institutions and beyond.
APICES 2022 unites Residents in Chicago
The AAE hosted another successful resident-focused event in Chicago in August of 2022, where participants engaged in academic and social events! APICES is an annual event made for AAE Resident members and new practitioners, curated by fellow resident and new practitioner colleagues.
MEMBERS GATHER TO TALK ENDO, THEN AND NOW
Insight Track: Endodontics Then and Now took place at the Park MGM Hotel in Las Vegas on Nov. 3-5, 2022, and offered high-quality, in-depth education about the history and projected developments of the specialty.
AAE23: Breaking Records in our Hometown
AAE23 was a record-breaking annual meeting with a higher attendance than ever before! Thousands of endodontists traveled from around the world to gather in the association's hometown of Chicago.
The meeting offered an incredible lineup of presentations, including Future of Endodontic Practice, Interdisciplinary/Collaboration, New Voices, Non-Surgical Root Canal Therapy, Practice Management, Surgical Root Canal Therapy.
When attendees were not immersed in our educational offerings and hands-on workshops, many enjoyed all that the Windy City has to offer. You also made sure to attend our mainstay favorite events like the Welcome Reception, President's Breakfast, Edgar D. Coolidge Brunch, and Celebrate! Chicago.
The city of Chicago itself was celebrating saving teeth, as the skyline lit up purple and "Smiles Are Worth Saving" was written in lights upon the Blue Cross Blue Shield building. A marvelous surprise for meeting-goers and guests!
You also partook in an important General Assembly meeting and installed a new officer slate. Thank you for helping make AAE23 an "Endo Strong" success!
Future-Focused With a New Strategic Plan
The AAE is not new to strategic planning. In fact, the AAE has taken a disciplined approach to planning for over a decade.  Our previous strategic plan, developed in 2017, set three goals:
Goal 1: The public will value saving their natural teeth and seek endodontists – the specialists in saving teeth – for their care.
Goal 2: The dental profession will value endodontists as partners with advanced expertise in providing patient care.
Goal 3: AAE and its members will be recognized as the global leaders in advocating the value and quality of endodontics.
The successes of the AAE 2017-2022 Strategic Plan have been numerous and impressive. We launched a multi-year public campaign that has helped put endodontists on the map through a robust digital presence and media tours, placements and stories. We've dispersed thousands of copies of educational newsletters and position statements. We've partaken in international conferences and launched – and then relaunched a new and improved 2.0 version of – AAE Connection, where members can search, find and connect with peers worldwide via the Membership Directory.
Our current strategic planning process started months ago with an environmental scan and included surveys and discussions with AAE leadership and our corporate partners. Our Board members and staff were asked to identify key drivers of changes – conditions or dynamics that will make our relevant tomorrow very different then today. These included recognition of market forces including advancements in technology, and patient preferences. We also discussed how these changes would impact our specialty to determine the AAE response to these predicted changes.
With this background, the Board and staff spent hours creating goals and desired outcomes leading to specific strategies for their achievement. I was impressed by the creativity, commitment, and collegiality of the group as we tackled challenging questions. Our conversations were informed and enhanced by a diversity of opinions and experiences. Where there were differences of opinion, there was thoughtful discussion which led to a consensus. In the coming months the AAE Board and staff will share this new plan and produce a year-by-year strategies so annual progress can be measured.
Just as we set our individual goals help us to focus our time and energy, our AAE strategic plan will "bring the future into the present" and guide the use of our resources to increase the impact our organization and, improve the lives of the patients we serve. As Oliver Wendell Holmes once said, "Greatness is not in where we stand but in what direction we are moving. We must sail sometimes with the wind and sometimes against it — but sail we must and not drift, nor lie at anchor." - Dr. Alan S. Law
2022-2025 Strategic Plan
Survey Reveals Important Insights Into Americans' Oral Health Habits
Latest AAE Survey Reveals Americans Ate Fewer Sweets Last Holiday Season and Resolved to Prioritize Oral Health in 2022
It's no surprise that cases of cracked teeth and dental-related injuries have risen throughout the pandemic – and it may be due in part to pandemic-related stress wreaking havoc on our oral health. With the holidays approaching, that stress may increase, but our mouths don't have to suffer because of it. There are steps you can take to ensure you can smile brightly and enjoy the season with confidence.
According to a November 2021 survey fielded by the American Association of Endodontists (AAE) – the 7,334-member-strong organization that represents root canal specialists known as endodontists who save natural teeth and relieve tooth pain – 81% of American adults wish they had taken better care of their natural teeth. More than half (55%) wish their parent(s) had instilled better oral hygiene habits when they were younger, and 43% admit that tooth pain or oral health issues negatively affects their productivity or ability to focus.
Oral health involves more than just keeping those pearly whites looking their best. Maintaining good oral health could be an important factor in living your life to the fullest. Poor dental health can lead to overall health issues and can negatively impact mood, confidence, ability to carry out daily tasks, your social life, AND your love life. In fact, more than a quarter (26%) of Americans feel others would find them more attractive and about 1 in 6 (16%) feel they would have a more active dating life if they took better care of their teeth.
The future is bright with hope! While 39% of American adults plan to avoid sweets this holiday season to avoid painful teeth or tooth issues, 76% intend to prioritize their oral health in 2022. And they're not just thinking of themselves, as nearly 7 in 10 (69%) Americans would consider giving a toothbrush (electric or manual) to someone they know for the holidays.
Nearly 1.9 million people visited all AAE websites in the 2022-2023 fiscal year. The average visitor visited ~2 pages and spent over a minute on the site (1:12 minutes).
What is a Root Canal remains our top performing page:
Close to 711,127 unique visitors
Continues to be in the top position in Google for the searches "What is a root canal" and "root canal"
Demographics
While most of our site visitors are from the United States (65.08%), our site supports people looking for information from around the world, including Canada (5.77%), India (6.88%), the United Kingdom (3.57%), Australia (1.38%) and more.
45.39% of our site visitors are aged 25 to 44 with an even gender breakdown (50.07% Male, 49.93% Female)
Other Stats Worth Knowing:
Organic Search accounted for 79.9% (1,905,190) of all traffic to AAE sites.
72.32% of all traffic to AAE's patient site was from a mobile device.
Save Your Tooth Month 2023
We invited you to partake in a celebration of Save Your Tooth Month all May long, and your response blew us away. Your participation has always amazed us – your creations, your celebrations, but this year the volume of virtual participation was at an all-time high. All you have to do to gauge it is check the #SYTM2023 hashtag on Facebook and Instagram to get a sense of all the spirit.
Governance and Leadership
Stefan I. Zweig, D.D.S.
President
Craig S. Hirschberg, D.D.S.
President-Elect
Natasha M. Flake, D.D.S., Ph.D., M.S.D.
Vice President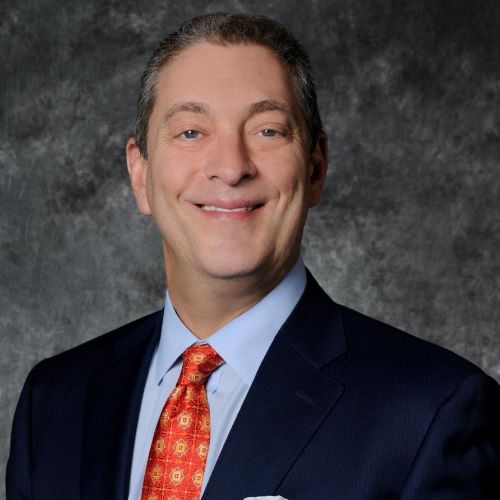 Steven J. Katz, D.D.S., M.S.
Secretary
Elizabeth S. Perry, D.M.D.
Treasurer
Alan S. Law, D.D.S., Ph.D.
Immediate Past President
Kenneth J. Widelka, FACHE, CAE, CPA
Executive Director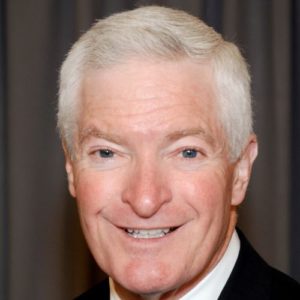 Ken M. Hargreaves, D.D.S., Ph.D.
Editor, Journal of Endodontics
Margot T. Kusienski, D.M.D.
President, Foundation for Endodontics
District I
Ali Behnia, D.M.D., M.S.
District I
Elizabeth S. Perry, D.M.D.
District II
Mark B. Desrosiers, D.M.D.
District II
Marcus D. Johnson, D.D.S.
District III
Theodore D. Ravenel, D.M.D.
District III
William D. Stanley, D.D.S., M.S.
District IV
Qian Xie, D.D.S., Ph.D.
District IV
Susan B. Paurazas, D.D.S.
District V
Mbachan C. Okwen, D.D.S., M.B.A., M.S.D.
District V
Bradley H. Gettleman, D.D.S., M.S.
District VI
Scott L. Doyle, D.D.S., M.S.
District VI
Anne E. Williamson, D.D.S., M.S.
District VII
Janice C. Chou, D.D.S.
District VII
Kenneth W. Tittle, D.D.S., M.S.

Chair, Resident and New Practitioner
Moein Sadrkhani, D.D.S.
Bianca Aboubakare
Omar E. Abusteit
Alejandro Aguirre
Elinor Alon
Anita Aminoshariae
Ana Cristina C. Andrada
Amber Ather
Amir Azarpazhooh
Ali Behnia
Lauren E. Belous
Yaara Y. Berdan
Antonio Berto
Poppy Blaseio
Brooke Blicher
Cecilia Bourguignon
Keith R. Boyer
Tung Bui
Lorel E. Burns
Emanouela D. Carlson
Priya Sharma Chand
Nauman R. Chatha
Janice C. Chou
Vanessa Chrepa
Callee Clark
Carolina Cucco
Beth A. Damas
Nima Dejbod
Saman Deljoui
Louis J. Deluke
Kay DeMonge
Mark B. Desrosiers
Gerald C. Dietz
Katherine Divine
Scott L. Doyle
Craig Dunlap
Carla Y. Falcon
Justin Fang
Natasha M. Flake
Jason F. Foreman
Ashraf F. Fouad
Kenneth J. Frick
Soraya V. Gadelha
Bradley H. Gettleman
Simon M. Ghattas
Jennifer L. Gibbs
Gerald N. Glickman
Alan H. Gluskin
Cynthia Goerig
Austyn Grissom
Kenneth M. Hargreaves
Jianing He
Ingmar Andrea Hernandez
Craig S. Hirschberg
Sameer D. Jain
Poorya Jalali
Marcus D. Johnson
Steven J. Katz
Asma A. Khan
Katie R. Kickertz
Dr. Sahng Gyoon Kim
Anil Kishen
Meetu R. Kohli
Keith V. Krell
Kevin Kuo
Margot T. Kusienski
Dan Lasner
Alan S. Law
Mark D. Lentz
Ariadne Letra
Linda G. Levin
Martin D. Levin
Paul A. Lindauer
Kimberly A.D. Lindquist
Kim Livesay-Brownell
Mike Loessberg
Ariana Malek
Matthew Malek
Frederico Canato Martinho
Kent McBride
Scott B. McClanahan
Judy McIntyre
Michael McLaughlin
Isabel Mello
Andrew Miller
Roshanak Momen
Garry L. Myers
W. Craig Noblett
Ali Nosrat
Mbachan C. Okwen
Avina K. Paranjpe
Devang Patel
Susan B. Paurazas
Elizabeth S. Perry
Roberta Pileggi
Terryl A. Propper
Cindy R. Rauschenberger
Theodore D. Ravenel
Steven L. Richardson
Michelle S. Roh
Moein Sadrkhani
Mansoor Safder
Inderpal S. Sappal
Rodney V. Scott
Frank Setzer
Juheon Seung
Kedy Shen
Annie Shrestha
Asgier Sigurdsson
Denis E. Simon III
Fiza Singh
Varun Singh
Greg Siskin
Clara Spatafore
William D. Stanley
Philip Stashenko
Stephanie Stepan
Chris Swift
Franklin R. Tay
Patrick E. Taylor
Fabricio Teixeira
Kenneth W. Tittle
Patricia Tordik
Martin Trope
Mary Um
Najia Usman
Joseph Vaughn
Derrick I. Wang
Fengming Wang
Walid Wardaki
Anne E. Williamson
Kenneth B. Wiltbank
Brian Wu
Qian Xie
Kenneth J. Zucker
Stefan I. Zweig
Statement of Financial Position
Foundation for Endodontics
Research, Education, Outreach and Development
Dear Colleagues,
When the Foundation Trustees approved its new strategic plan, we added "engagement" to its mission. According to Merriam-Webster's dictionary, definitions of engagement include to induce participation and to bring together. If you attended AAE23 in Chicago a few weeks ago, engagement was on center stage at the McCormick Center.  
The Foundation booth positioned at the entrance of the exhibit hall was buzzing with activity at AAE23. Thank you to our Foundation volunteers and staff who manned the booth with lots of energy! We enjoyed interacting with everyone who stopped by the booth to say hello; ask a question; give feedback; inquire about a grant; or give a donation. Our booth felt like the hub of reconnecting with old friends but also making new ones! Thanks to Karen Rettig, Foundation team member, for capturing the energy with her camera, always catching our good side, and posting to socials!
At AAE23, the Foundation reception with the 60s vibe was the place to be! The room was filled with 60s dress, motifs, lighting, music, and drinks. Thank you to all who attended this special reception. While it may have been a rather noisy scene, the room was bursting with conversation, energy, and camaraderie. In that special moment in Chicago, clinicians, residents, educators, friends, family, and our corporate community came together with the mission to support the Foundation and elevate the specialty of endodontics. Thank you to all who gave of their time, talent, and treasures this year. Your support assisted in advancing the mission of the Foundation, and you make a difference in our specialty. As our Manhattens and Bikini Martinis were mixed on that Wednesday evening, our endodontic community was engaging! Thanks to Gary Rejebian, Foundation team member, for providing that 60s vibe. 
Could AAE23 be the best annual session to date? Possibly! For the Foundation, it checked many impactful boxes. AAE23 was hosted in the city in which the Foundation was founded, and it was one of the most attended meetings in our history. AAE23 had the Foundation booth located on prime real estate, engaging all who entered the exhibit hall. AAE23 engaged our stakeholders at a 60s themed reception. AAE23 exceeded the Foundation's fundraising goal. AAE23 celebrated two new educator development grants, Dr. Scott McClanahan scholarship and the Alliance Scholarship. AAE23 celebrated Dr. Frederico Martinho, the Foundation's newest Endodontic Educator Fellowship Award recipient. AAE23 was awesome, and we are so excited to see what we can do with our newly engaged members of our endodontic community! 
Domestic Access:
The Foundation for Endodontics' and U.S. Endo Partners' Domestic Access to Care Program aids endodontic specialists in providing access to free endodontic care to underserved patients in the United States. The Foundation believes every endodontist has the capacity to make a significant difference and is proud to empower specialists to serve patients and spread goodwill.
Union Rescue Mission
The Herman Ostrow School of Dentistry at the University of Southern California (USC) has worked with the Union Rescue Mission (URM) Dental Clinic for over 20 years, providing free dental care to Los Angeles' homeless population in the Skid Row district. The clinic currently serves 1,380 patients annually, who are triaged by USC dental students under the supervision of faculty general dentists.
With help from a $10,000 Foundation for Endodontics grant, Yaara Berdan, DDS, MBA, will lead the URM Dental Clinic in performing more root canals onsite, ensuring that more patients receive the endodontic treatment they need as part of comprehensive rehabilitative services.
University of Maryland School of Dentistry
The endodontic and pediatric residents at the University of Maryland School of Dentistry (UMSOD) will collaborate to provide cross-disciplinary dental care to children of undocumented migrants. These children receive basic preventive and restorative oral healthcare through the school's program for low-income and uninsured children, but pediatric endodontic care is not currently funded.
The $12,871 grant will enable these two departments to work together to save more young, permanent at-risk teeth. Further, Ina Griffin, DMD, will oversee the development of UMSOD's pediatric-focused clinical and academic curriculum, resulting in graduates who are confident in their ability to treat children and adolescents.
With appreciation,
Margot Kusienski, D.M.D.
President
Help the Foundation reach its annual fundraising goal and support the future of the specialty.
*Indicates highest scoring resident proposal / **Indicates highest scoring faculty proposal
2020-2021 Foundation Board of Trustees
Margot Kusienski, D.M.D.
President
Patricia Tordik, D.M.D.
President-Elect
Anthony T. Borgia, D.D.S., M.H.A.
Treasurer
Fiza Singh, D.D.S., M.M.Sc
Secretary
Ken J. Widelka, FACHE, CAE, CPA
Executive Director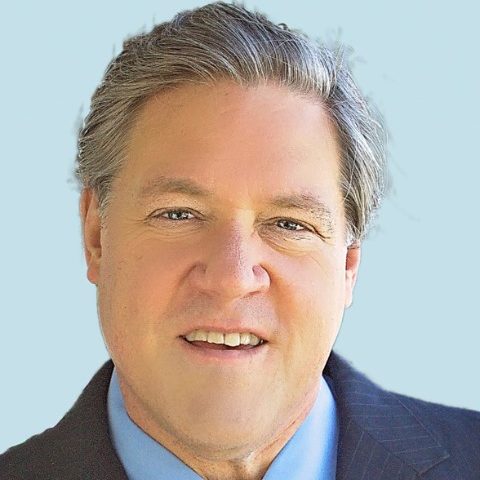 Blake Brownell, D.D.S., M.S.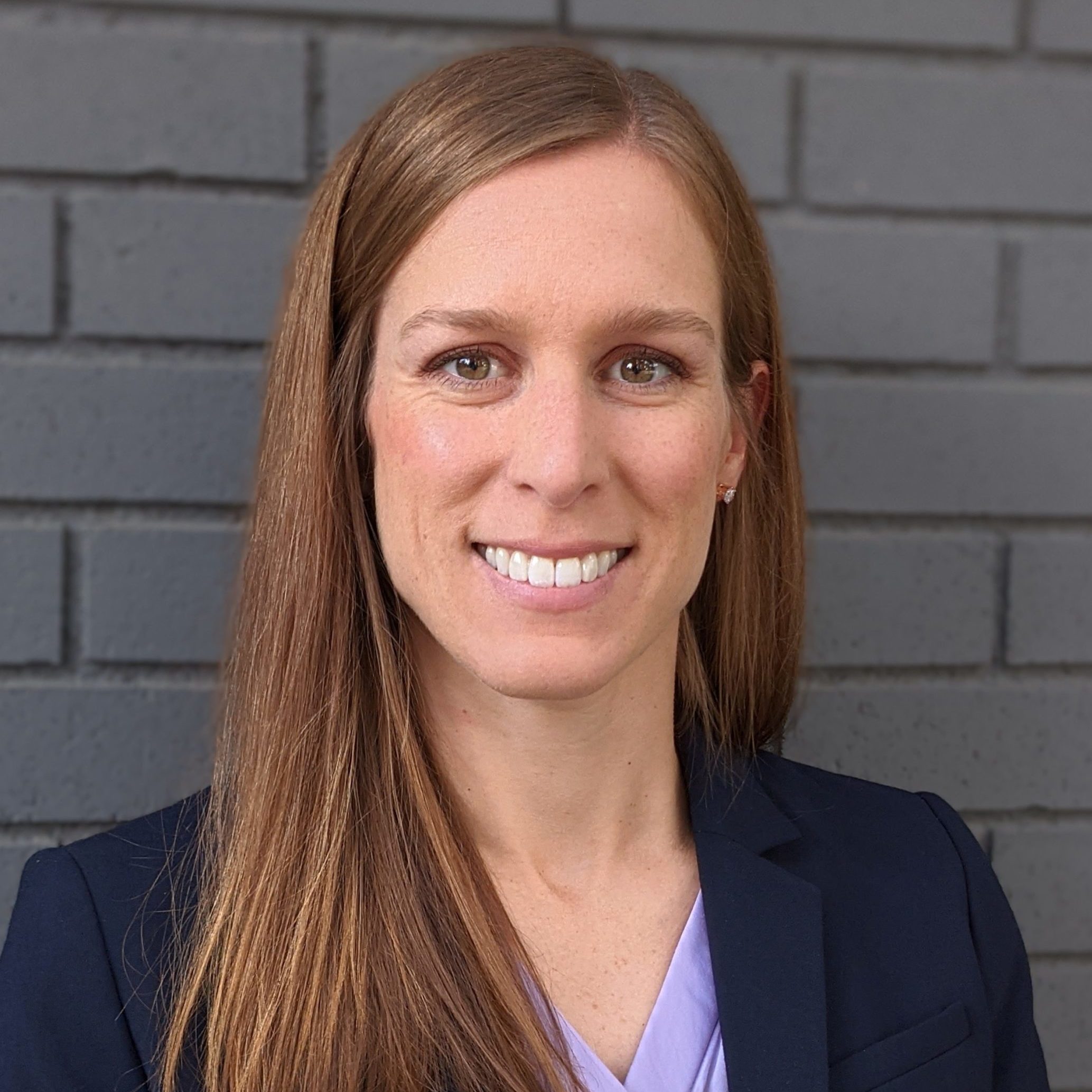 Katherine A. Divine, D.D.S., M.S.
Poppy Blaseio, M.A., D.D.S.
Ryan McMahan, D.D.S, M.S.
Carla Y. Falcon, D.M.D., M.D.S.
Moein Sadrkhani, D.D.S., M.Sc.
Robert S. Roda, D.D.S., M.S.
Alejandro M. Aquirre, D.D.S., M.S., M.B.A.
AAE Officers Serving as Trustees
Stefan I. Zweig, D.D.S.
AAE President
Craig Hirschberg, D.D.S.
AAE President-Elect
Natasha M. Flake, D.D.S., Ph.D., M.S.D.
AAE Vice President
Alan Law, D.D.S., Ph.D.
AAE Immediate Past President
REACH is an opportunity for residents to learn about organized dentistry and to develop their potential to become future leaders. The committee is composed of 10 residents. An effort is made to select participants from each AAE district and individuals who represent a broad cross-section of the resident community. Members serve for two years.
Dr. Morgan Celistan, Harvard School of Dental Medicine
Dr. Daphne Chung, University of California at San Francisco
Dr. Zakery James, University of Texas Health Science Center San Antonio
Dr. Julia Kim, Tufts University
Dr. Corey Rollor, University of Maryland
Dr. Jacob Simon, University of Connecticut
Dr. Han Na Cho, University of Texas Health Center at Houston
Dr. Ksenia Fedorova, University of British Columbia
Dr. Shahd Nawari, University of Florida
Dr. Binait Kabir, University of Maryland
ABE: American Board of Endodontics
President's Message–Your Board is Never Bored
Congratulations to our 91 new Diplomates!
Life is always riding the waves and your Board is no exception. The last few years brought extensive changes but throughout it all, all exams were still administered, and all Board functions continued. Instead of getting "back to normal" your Board continues to update, advance, and move everything forward. We once again hosted our Oral Exams at our new testing center in St. Louis, the Sheraton Westport Plaza. We continue to receive positive feedback on this examination space, particularly that candidates no longer need transportation to the testing center from the hotel. Their convenient location allows candidates easy access to and from the examination center.
In 2022, the ABE examined 187 Oral Exam candidates and reviewed 107 Case History Portfolios.  The Written Exam was administered over two days through Pearson Vue testing centers to 226 examinees.
The Written Exam 2023 returns to a one day administration through Pearson Vue and will take place on May 16, 2023 for our 224 registrants.  There were also 84 ABE Diplomates who completed their Recertification requirement in 2022.
Many heartfelt thanks to our wonderful and dedicated group of past Directors who continue to volunteer and serve as examiners for both the Case History and Oral Exams.  We simply could not examine this number of candidates per year without their help and support.
Your Board has updated recertification guidelines, and created detailed descriptive manuals for any future Board members and Board staff. This allows for efficient workflow but also protects the Board during any unanticipated sudden transitions. All of this was done while still conducting everything involved with 5 examinations a year, running constant service and communication to candidates, Diplomates, and every interested party. In other words, email after email, phone call after phone call, meeting after meeting – all with the Diplomates and candidates' best interests in mind.
Now, you may think all this success is due to exceptional leadership. Well, it is, but not mine. Our staff of Ivana Bevacqua, Patricia Scaletta, and Kerri Hannen is second to none. I've never worked with a more organized, streamlined, and motivated group of individuals. Their personal and professional commitment to this Board during all of life's waves is more than I have witnessed anywhere else. They also carry an unbelievable workload so we will be adding another member to this team to help them keep their heads above water.
As far as an exceptional Presidential leader, well, I'm nothing special. Every Board member I've been lucky enough to serve with has been a truly selfless leader of your profession. While I certainly hope I'm remembered for my positive impact, that is not unique to me. Your Board always has been and always will be composed of tireless volunteers with a commitment to the ABE and AAE and a drive to make the Board the best it can be for the candidates, diplomates, and patients. I'm the outgoing President which means I am already a has-been. It's time for someone new to take the reins. I want you all to consider this opportunity. Who will take my place in 5, 10, or even 20 years? These organizations thrive because people are willing to give their time toward continuous improvement. That someone could be you! The Board has a self-nomination process that allows any Diplomate to nominate themselves to serve on the Board. Please consider giving of yourself. It is an enormous commitment, but it is the most meaningful Board I have ever served. This is a highlight of my career and of my life, and I'm so grateful for all the wonderful friends I have made along the way. I only hope that others can experience the joy you give and receive when helping the profession in this manner.
Speaking of future possible Board Presidents, congratulations to our 91 new ABE Diplomates. They will be honored at the Grossman Ceremony in Chicago during this year's AAE Annual Meeting. We can't express how proud you all should be for what you've accomplished to receive that status. Congratulations to you, your friends and family, and all your future patients.
We also want to welcome our 2023 newly elected directors, Dr. Scott Doyle and Dr. Frank Portell. We have no doubt they will be an integral part of the future of the ABE.  Thank you to my colleagues that I was fortunate enough to work with on this Board.  I know that even greater things are around the corner with this current Board that serves your organization. These are your ABE leaders: Dr. Bradford Johnson, Dr. Avina Paranjpe, Dr. Fabricio Teixeira, Dr. Sami Chogle, Dr. Anibal Diogenes, Dr. Joseph Dutner, Dr. Meetu Kohli, Dr. Neville McDonald, Dr. Garry Myers, Dr. Kent Sabey, Dr. Renato Silva, Dr. Brian Bergeron, and Dr. Timothy Kirkpatrick. Please consider adding your name to the list of ABE leaders.
Life is indeed riding the waves, and these last 6 years have been the best surf of my life. Come on in, the water is warm.
Melissa Drum, D.D.S., M.S.
President
Bradford Johnson, D.D.S., M.H.P.E.
Vice President
Avina Paranjpe, B.D.S., M.S., M.S.D., Ph.D.
Secretary
Fabricio Teixeira, D.D.S., M.S., Ph.D.
Treasurer
Sami M.A. Chogle, B.D.S., D.M.D., M.S.D.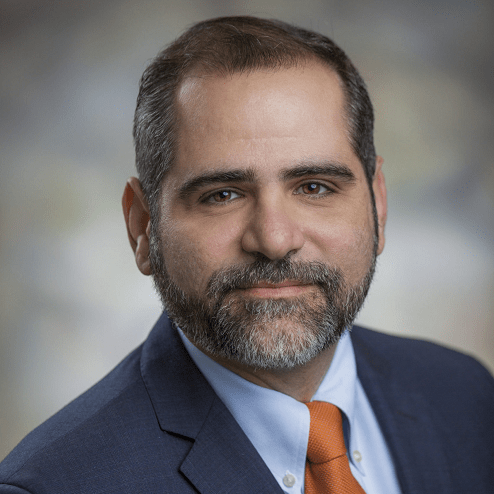 Anibal R. Diogenes, D.D.S., M.S., Ph.D.
Meetu R. Kohli, B.D.S., D.M.D.
Neville McDonald, B.D.S., M.S.
Renato M. Silva, D.D.S., M.S., Ph.D.
Timothy C. Kirkpatrick, D.D.S.
In 2022, the ABE certified 91 new Diplomates, a significant increase from last year's total. We are proud of our new Diplomates, whose dedication to the specialty is vital to the future of our specialty and deserves the appreciation of our organizations.
Following is a list of those who achieved Board certification with the ABE in 2022:
Basil Al Shaikhly
Ibrahim Shafik Alaugaily
Samaher K. Alotaibi
Jomana F Alsenan
Lolwa M. Alyahya
Amir Arad
Keith L. Argraves
Amber Ather
Milad Azadi
Jin-Hwei Julianna Bair
Chezdan L. Baker
Chad C. Bangerter
Kelly A. Barbera
David S. Buczak
Arianne G. Buniag
Jose R. Burgos
Kristel NMI Burgos
Luke A. Cantamessa
Brett J. Cawley
John-Eric Cercek
Shilpa S. Chaudhry
Lo-Shen Chen
Michael Chen
Jacquelyn Chou
Dyeus M. Chung
David J. Connelly
Joseph Thomas Crepps
Seyed Omid Dianat
Lisa Ann Sonntag Elias
Rami A. Elsabee
Kerolos R. Elsayed
Daniel A. Estrada
Fazel Fakhari
Yuehong Fan
Jeremy W. Fike
Anthony G. Fioretti
Angelique R. Ford
Sean M. Geary
David C. Goerig
Johnny Levar Gosier
Kristofer S. Harris
Ryan A. Harris
Jeffrey D. Heyse
Tun-Yi Hsu
Khine Christine Zin Htet
Elizabeth Jones
Lauren C. Kai
Lisa Kandella
Katie R. Kickertz
Sean R LaRue
Stephanie Jia-Chih Lee
Wonhee Lee
Jay F. Leer
Rachel Paik Lim
Adelheid Nerisa Limansubroto
Jeffrey D. Loberg
John Richard Lovell
Steven Lu
Faranak Mahjour
Matthew A. Massey
Ali A. Mehrabian
Kathleen Molgaard
Russell L. Neal
Harrison H. Nguyen
John H. Oganesyan
Frances Park
Joon Park
Kony Park
Biraj Patel
Ahmad Abdel Hadi Rayyan
Alexandra Rihani
Jessica Russo Revand
Babar Saleem
Rodney V. Scott
Zhen Shen
Dara A. Siegel
Priya Singh
Bracken G. Smith
Gregory H. Sprague
Leila Tarsa
Lisa D. Tran
Helen Tsao
Austin S VanDusen
Barbara Jadwiga Wegiel
Jon R. Willison
Cameron M. Woolsey
Angela Wu
Susan Yasrebi
Abby E. Yavorek
Xiaofei Zhu
Maan Zuaitar