AAE 2021-2022 Annual Report
The Symphony That is the AAE
"Music is life itself." -Louis Armstrong
There were many occasions during my AAE Presidency in which a tune was stuck in my head. Call them earworms, perhaps, but I prefer a more flattering term for moments when you can't help but burst into song. I just can't help it that music is often on my mind! As I sit here and hum "Boom de Yada" for the umpteenth time, I also can't think of a more fitting analogy for the specialty of Endodontics: like a catchy tune, this specialty is always in my head! "I love saving teeth … it means a lot to me, Boom de Yad--".
How well do you know the Worth Saving public campaign? Did you know our recent Satellite Media Tour garnered over 31 million impressions? Did you know that millions of patients have used our patient website? The word is getting out.
Worth Saving is working for you, and we're elevating endodontists in the eyes of the public.
Digital Campaign
Incredible Performance in FY21-22
• Approximately 1.5 million page views of the Root Canal Treatment content
• More than 140,000 searches of the Find My Endo directory
Our display ad campaign generated more than 14 million views - an increase of 4 million over previous year!
• The combined campaigns drove more than 82,000 clicks.
• Pay Per Click Campaign (both paid and grant) drove more than 3,600 conversions, which is 30% over goal for the year!
MNR Release and Times Square Placement
Before the holidays, we released our public survey results showing that 81% of American adults wish they had taken better care of their natural teeth.
Some other stats include that more than half (55%) of people wish their parent(s) had instilled better oral hygiene habits when they were younger, and 43% admit that tooth pain or oral health issues negatively affects their productivity or ability to focus. 76% intend to prioritize their oral health in 2022, and 60% specifically had a New Year's resolution relating to oral health. Part of that news release package was a billboard in Times Square promoting findmyendodontist.com, which we strategically placed on the biggest shopping day of the year.
Satellite Media Tour
On Dec. 1, Dr. Law participated in his second Satellite Media Tour, where he took part in a total of 18 different interviews, both TV and radio, throughout the course of one day, with stations from all over the country. Here are the final statistics from this SMT:
381 broadcast TV interviews aired
142 radio interviews aired
210 total TV markets
6,287,673 total TV audience
7,369,643 total impressions
22,006,856 total audience with publicity multiplier
Amazing message pull through
In addition, we've dipped our toes into consumer magazines, securing a profile story interview with Dr. Law titled "Not Your Mother's Root Canal", in both Good Housekeeping and Woman's Day magazines in the Los Angeles metro market.
Other Media Successes
Media successes outside of the obvious ones we've covered are aplenty. And any time a reporter comes to us, it's indicative of the work we've put into elevating our online presence, because the more of a splash we make for our digital footprint – the more likely it is that reporter types approach us. Coverage begets coverage, and amazing things can happen:
Branded Social Content
Our team is hard at work producing content to create more branded social media content. We have already produced over a dozen social media graphics. We set out to create deliverables that encompass:
Modern, fresh look that gets attention
Delivers key messages
Member toolkit of assets
Reinforce the AAE brand
Ongoing
A selection of our graphics is below:
educator WORKSHOP 
On Aug. 13, 2021, the AAE hosted its second consecutive virtual educator workshop. The 2021 Educator Workshop hosted over 60 predoctoral endodontic educators in a highly interactive session that focused on improving predoctoral competency in the COVID and post-COVID era.
APICES 2021 Reunites Residents in Chicago
APICES is an annual event made for AAE Resident members and new practitioners, curated by your fellow resident and new practitioner colleagues. The Resident and New Practitioner Committee was thrilled to reunited these young endodontists in Chicago after holding the previous year's event virtually -- and they kept safety top of mind. This committee has worked hard to target the needs of the future of endodontists within the APICES programming. Click here to learn more about them.
MEMBERS GATHER TO dive in to stress and endodontics
Insight Track: Stress and Endodontics took place in San Diego and online Nov. 4-6, 2021, and offered high-quality, in-depth education in a hybrid format.
AAE22: Getting the Band Back Together Again
Another Annual Meeting is in the books! Thousands of endodontists descended on the Valley of the Sun this year for AAE22.
The meeting offered an incredible lineup of presentations, including Clinical/Ethical Dilemmas ("Prickly Situations"), Interdisciplinary, Non-Surgical Root Canal Therapy, Pain, Practice Management/Teamwork, and Surgical Root Canal Therapy.
When attendees were not immersed in our educational offerings and hands-on workshops, many enjoyed all that Phoenix has to offer. You also made sure to attend our mainstay favorite events like the Welcome Reception, President's Breakfast, Edgar D. Coolidge Brunch, and Celebrate Phoenix  – and enjoyed a surprise or two, along with many laughs.
Dr. Law inspired many with his symphonic President's Address, and speaking of inspiration, many of you pondered, "What's Your Everest?" after keynote speaker Colin O'Brady's presentation.
You also partook in an important General Assembly meeting and installed a new officer slate.
Thank you for helping make AAE22 an "Endo Strong" success.
Future-Focused With a New Strategic Plan
The AAE is not new to strategic planning. In fact, the AAE has taken a disciplined approach to planning for over a decade.  Our previous strategic plan, developed in 2017, set three goals:
Goal 1: The public will value saving their natural teeth and seek endodontists – the specialists in saving teeth – for their care.
Goal 2: The dental profession will value endodontists as partners with advanced expertise in providing patient care.
Goal 3: AAE and its members will be recognized as the global leaders in advocating the value and quality of endodontics.
The successes of the AAE 2017-2022 Strategic Plan have been numerous and impressive. We launched a multi-year public campaign that has helped put endodontists on the map through a robust digital presence and media tours, placements and stories. We've dispersed thousands of copies of educational newsletters and position statements. We've partaken in international conferences and launched – and then relaunched a new and improved 2.0 version of – AAE Connection, where members can search, find and connect with peers worldwide via the Membership Directory.
Our current strategic planning process started months ago with an environmental scan and included surveys and discussions with AAE leadership and our corporate partners. Our Board members and staff were asked to identify key drivers of changes – conditions or dynamics that will make our relevant tomorrow very different then today. These included recognition of market forces including advancements in technology, and patient preferences. We also discussed how these changes would impact our specialty to determine the AAE response to these predicted changes.
With this background, the Board and staff spent hours creating goals and desired outcomes leading to specific strategies for their achievement. I was impressed by the creativity, commitment, and collegiality of the group as we tackled challenging questions. Our conversations were informed and enhanced by a diversity of opinions and experiences. Where there were differences of opinion, there was thoughtful discussion which led to a consensus. In the coming months the AAE Board and staff will share this new plan and produce a year-by-year strategies so annual progress can be measured.
Just as we set our individual goals help us to focus our time and energy, our AAE strategic plan will "bring the future into the present" and guide the use of our resources to increase the impact our organization and, improve the lives of the patients we serve. As Oliver Wendell Holmes once said, "Greatness is not in where we stand but in what direction we are moving. We must sail sometimes with the wind and sometimes against it — but sail we must and not drift, nor lie at anchor." - Dr. Alan S. Law
2022-2025 Strategic Plan
Survey Reveals Important Insights Into Americans' Oral Health Habits
Latest AAE Survey Reveals Americans Ate Fewer Sweets Last Holiday Season and Resolved to Prioritize Oral Health in 2022
It's no surprise that cases of cracked teeth and dental-related injuries have risen throughout the pandemic – and it may be due in part to pandemic-related stress wreaking havoc on our oral health. With the holidays approaching, that stress may increase, but our mouths don't have to suffer because of it. There are steps you can take to ensure you can smile brightly and enjoy the season with confidence.
According to a November 2021 survey fielded by the American Association of Endodontists (AAE) – the 7,334-member-strong organization that represents root canal specialists known as endodontists who save natural teeth and relieve tooth pain – 81% of American adults wish they had taken better care of their natural teeth. More than half (55%) wish their parent(s) had instilled better oral hygiene habits when they were younger, and 43% admit that tooth pain or oral health issues negatively affects their productivity or ability to focus.
Oral health involves more than just keeping those pearly whites looking their best. Maintaining good oral health could be an important factor in living your life to the fullest. Poor dental health can lead to overall health issues and can negatively impact mood, confidence, ability to carry out daily tasks, your social life, AND your love life. In fact, more than a quarter (26%) of Americans feel others would find them more attractive and about 1 in 6 (16%) feel they would have a more active dating life if they took better care of their teeth.
The future is bright with hope! While 39% of American adults plan to avoid sweets this holiday season to avoid painful teeth or tooth issues, 76% intend to prioritize their oral health in 2022. And they're not just thinking of themselves, as nearly 7 in 10 (69%) Americans would consider giving a toothbrush (electric or manual) to someone they know for the holidays.
Nearly 1.9 million people visited all AAE websites in the 2022-2022 fiscal year. The average visitor visited ~2 pages and spent over a minute on the site (1:09 minutes).
What is a Root Canal is our top performing page with: (still the highest performing page)
Close to 740,070 unique visitors to this page
Continues to be in the top position in Google for the searches "What is a root canal" and "root canal"
Demographics

67.8% Visitors from the U.S.A.

While most of our site visitors are from the United States (67.8%), our site supports people looking for information from around the world, including Canada (5.35%), India (7.79%), the United Kingdom (3.13%), Australia (1.32%) and more.
53%of our site visitors are aged 25 to 44 with an even gender breakdown (48.2% Male, 51.8% Female)
Other Stats Worth Knowing:
Organic Search accounts for 3% (1,922,482) of all traffic
8%of the traffic to the patient site is on a mobile device
Save Your Tooth Month 2022
We invited you to partake in a celebration of Save Your Tooth Month all May long, and your response blew us away. Your participation has always amazed us – your creations, your celebrations, but this year the volume of virtual participation was at an all-time high. All you have to do to gauge it is check the #sytm2022 hashtag on Facebook and Instagram to get a sense of all the spirit.

In spite of these uncertain times, you made May 2022 a month WORTH REMEMBERING, and for that we thank you so much.

Governance and Leadership
Alan S. Law, D.D.S., Ph.D.
President
Stefan I. Zweig, D.D.S.
President-Elect
Craig S. Hirschberg, D.D.S.
Vice President
Natasha M. Flake, D.D.S., Ph.D., M.S.D.
Secretary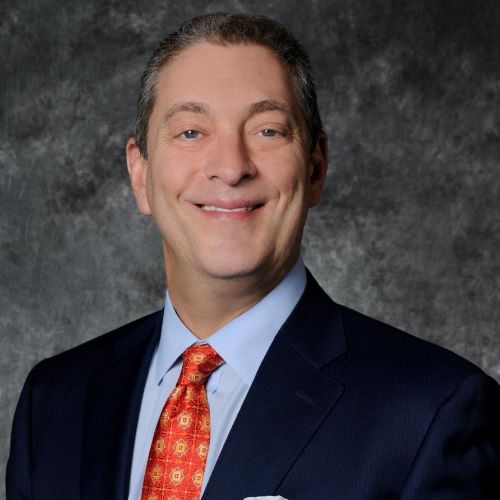 Steven J. Katz, D.D.S., M.S.
Treasurer
Alan H. Gluskin, D.D.S.
Immediate Past President
Kenneth J. Widelka, FACHE, CAE, CPA
Executive Director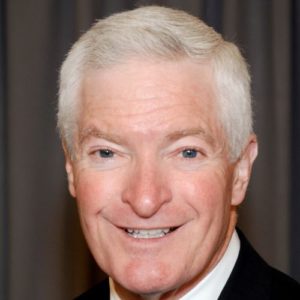 Ken M. Hargreaves, D.D.S., Ph.D.
Editor, Journal of Endodontics
John M. Nusstein, D.D.S., M.S.
President, Foundation for Endodontics
District I
Judy McIntyre, D.M.D.
District I
Elizabeth S. Perry, D.M.D.
District II
Paul A. Falcon, D.M.D.
District II
Marcus D. Johnson, D.D.S.
District III
Theodore D. Ravenel, D.M.D.
District III
William D. Stanley, D.D.S., M.S.
District IV
Michael J. Mintz, D.D.S.
District IV
Susan B. Paurazas, D.D.S.
District V
Kirk A. Coury, D.D.S., M.S.
District V
Bradley H. Gettleman, D.D.S., M.S.
District VI
Scott L. Doyle, D.D.S., M.S.
District VI
Kenneth B. Wiltbank, D.M.D.
District VII
Janice C. Chou, D.D.S.
District VII
Kenneth W. Tittle, D.D.S., M.S.

Chair, Resident and New Practitioner
Moein Sadrkhani, D.D.S.
Omar E. Abusteit
Alejandro Aguirre
Elinor Alon
Anita Aminoshariae
Amber Ather
Navdeep S. Asi
Amir Azarpazhooh
Adham A. Azim
Frederic Barnett
Ali Behnia
Lauren E. Belous
Yaara Y. Berdan
Antonio Berto
Poppy Blaseio
Brooke Blicher
George Bogen
Tatiana Botero-Duque
Tung B. Bui
Jack Burlison
Lorel E. Burns
Julie Cabrera
Adrianne Castro
Bruno N. Cavalcanti
Priya Sharma Chand
Sami M.A. Chogle
Janice Chou
Nauman R. Chatha
Vanessa Chrepa
Callee Clark
Kirk A. Coury
Carolina Cucco
Beth A. Damas
Saman Deljoui
Louis J. Deluke
Mark B. Desrosiers
Anibal R. Diogenes
Katherine A. Divine
Scott L. Doyle
Craig Dunlap
Carla Falcon
Paul A. Falcon
Natasha M. Flake
Laurie R. Fleisher
Padhraig Fleming
Jason F. Foreman
Ashraf F. Fouad
Kenneth J. Frick
David Funderburk
Soraya V. Gadelha
Johnah C. Galicia
Bradley M. Gettleman
Simon M. Ghattas
Jennifer L. Gibbs
Marc P. Gimbel
Gerald Glickman
Alan H. Gluskin
Cynthia Goerig
Diane Griffiths
Austyn Grissom
Tyler Guinn
Mallory J. Hackbarth
Kenneth M. Hargreaves
Craig S. Hirschberg
Jianing He
Poorya Jalali
Lauren E. Jensen
Marcus D. Johnson
Steven J. Katz
Asma A. Khan
Anil Kishen
Meetu R. Kohli
Keith V. Krell
Kevin Kuo
Margot T. Kusienski
Dan Lasner
Alan S. Law
Roland R. Lemon
Mark D. Lentz
Ariadne Letra
Linda G. Levin
Martin D. Levin
Lauren Liebman
Kimberly A.D. Lindquist
Mike Loessberg
Sandra Madison
Matthew Malek
Maria C. Maranga
Melissa Marchesan
Frederico Canato Martinho
Kent McBride
Judy McIntyre
Michael McLaughlin
John McPeek
Isabel Mello
Andrew Miller
Michael Mintz
Hossein Shayei Moosavi
Garry L. Myers
W. Craig Noblett
Ali Nosrat
John M. Nusstein
Mbachan C. Okwen
Deb Packard
Susan B. Paurazas
Derek T. Peek
Elizabeth S. Perry
Ove A. Peters
Roberta Pileggi
Terryl A. Propper
Cindy R. Rauschenberger
Theodore D. Ravenel
Steven L. Richardson
Nikita B. Ruparel
Moein Sadrkhani
Inderpal S. Sappal
Rodney V. Scott
Frank Setzer
Juheon Seung
Kedy Shen
Annie Shrestha
Asgier Sigurdsson
Dennis E. Simon
Greg Siskin
Renato Silva
Fiza Singh
Varun Singh
Langston D. Smith
Clara M. Spatafore
William D. Stanley
Philip Stashenko
Chris Swift
Franklin R. Tay
Patrick E. Taylor
Fabricio Teixeira
Kenneth W. Tittle
Mia J. Tittle
Martin Trope
Zahabiyah Tsiamwala
Mary Um
Najia Usman
Rebecca Weisleder Urow
Derrick I. Wang
Fengming Wang
Walid Wardaki
Anne E. Williamson
Kenneth B. Wiltbank
David E. Witherspoon
Dentonio E. Worrell
Brian Wu
Stefan I. Zweig
Statement of Financial Position
Foundation for Endodontics
Research, Education, Outreach and Development
Dear Colleagues,
Dear Colleagues,
As I look back on my time as president of the Foundation for Endodontics, between April 2020 and April 2022, I am blown away by all that our specialty has accomplished in the face of adversity. Endodontists are resilient and I am proud of the way our Foundation weathered the pandemic. It has been a professional honor to serve endodontics in this capacity, but I have not done it alone. During spring 2022, our Board of Trustees finalized a strategic plan to serve as a roadmap for the coming years. As part of that plan, we updated the Foundation's mission, vision, and values; we also set goals focused on research, education, access to care, and engagement to propel our Foundation into the future. In order to demonstrate the impact of our work, I appreciate the opportunity to share our highlight reel from 2021 – 2022:
Strategic Plan
Mission: The Foundation for Endodontics is committed to improving oral health by increasing engagement and resources for endodontic research, education, and access to care.
Vision: The Foundation for Endodontics improves oral health by advancing multi-faceted initiatives and collaborations to save the natural dentition.
Values: Integrity, Stewardship, Responsive, Excellence, Collaborative, Impactful, Philanthropic
Goals:

Advance impactful endodontic research that improves oral health.
Enhance the quality of endodontic education at all levels.
Support access to endodontic care led by endodontic specialists to improve oral health in underserved communities/populations.
Define our identity, foster community, and reinforce our brand to increase engagement in the Foundation's mission.
Research
In 2022, the storied Resident Research Grant program was sponsored by a corporate donation from Brasseler USA. The one-time $500 grant is available to every post-graduate resident and can be used to fund not only research related activities, but travel to present research or to a board review course.
Annie Shrestha, assistant professor University of Toronto Faculty of Dentistry, the Dentsply Sirona Research Fellow, completed her second year of research toward her five-year fellowship goal of harnessing extramural funding. Her project, "Immune Dysbiosis in Diabetes and Apical Periodontitis – Role of Cell Microenvironment," is progressing and the year three funds have been distributed.
Education
Ana Cristina Andrada, Director of Predoctoral Endodontics at Virginia Commonwealth University was named the 2021 Endodontic Educator Fellow. Dr. Andrada shares a passion for developing talent and honing students' referral skills. To Dr. Andrada, mentoring students' dental expertise also means fostering their judgement around which cases belong in the hands of an endodontic specialist.
For the first time in 2022, the Foundation provided up to $500 to graduating residents to attend the AAE's annual meeting. Thanks to a multi-year pledge from Endo1 Partners, eligible residents were given financial assistance for the opportunity to learn, network, and seek professional resources as they begin their careers.
Access to Care
In late 2021, we funded the first four programs of the Foundation for Endodontics & U.S. Endo Partner's Domestic Access to Care Program. We are so pleased with the high standard of care being provided by endodontists to four deserving populations in Philadelphia, Raleigh, NC, and Fort Worth, Texas. Significant interest in the program continues, and we look forward to announcing the next slate of funded grantees in late 2022.
The Foundation is proud to fund clinicians, researchers, residents, faculty, and endodontic departments. We believe investments in these areas are investments in the specialty and the profession, yielding a stronger and more viable future for endodontics. We are grateful to our donors; your support makes these programs (and others) possible. Every endodontist is part of our story, and we are committed to serving you.
Thank you for the opportunity!
With appreciation,
John M. Nusstein, D.D.S, M.S.
President
Help the Foundation reach its annual fundraising goal and support the future of the specialty.
2020-2021 Foundation Board of Trustees
John M. Nusstein
D.D.S., M.S.
President
Margot T. Kusienski
D.M.D.
President-Elect
Anthony T. Borgia
D.D.S., M.H.A.
Treasurer
Fiza Singh
B.D.S, D.D.S.
Secretary
Ken J. Widelka
FACHE, CAE, CPA
Executive Director
Patrick E. Dahlkemper
D.M.D.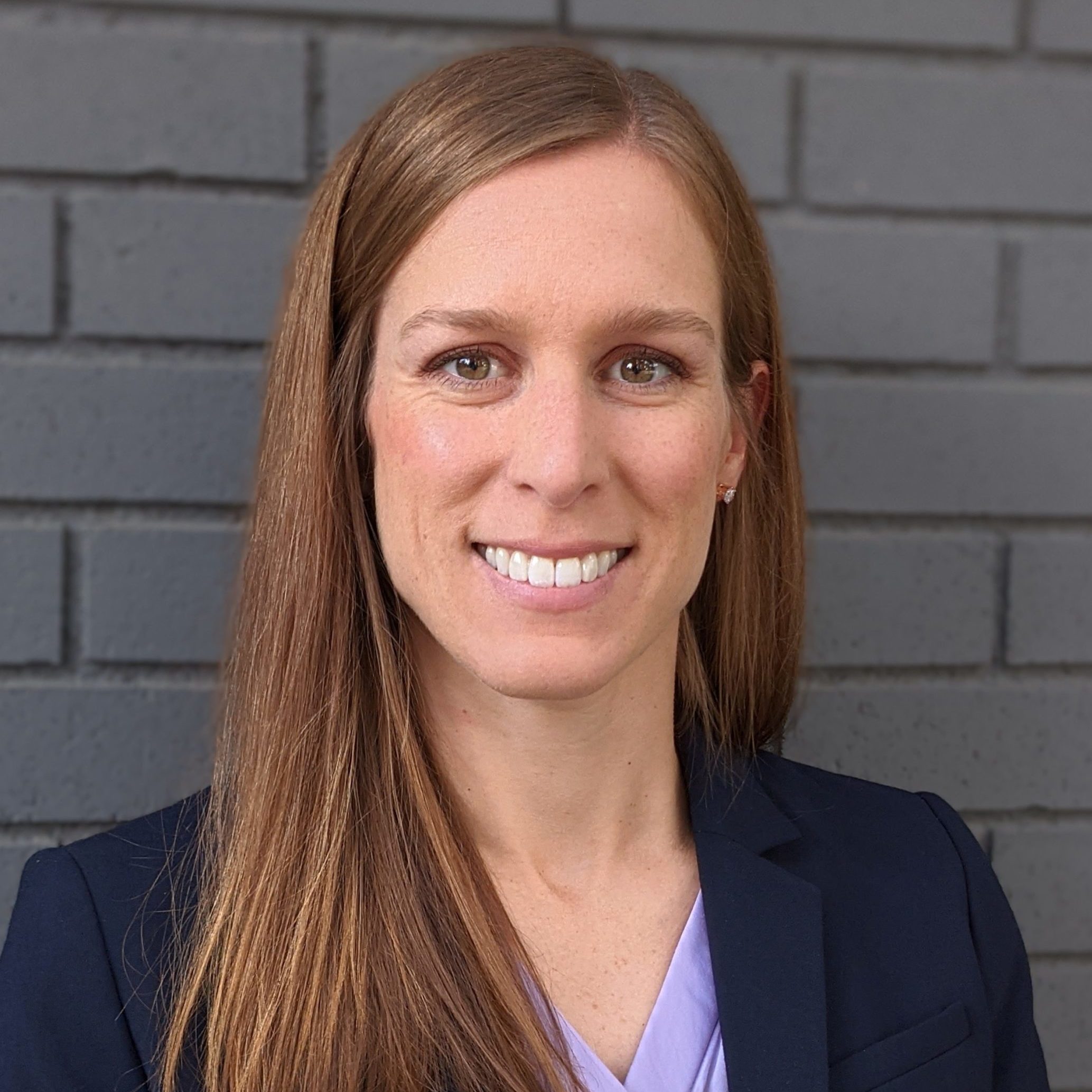 Katherine A. Divine
D.D.S., M.S.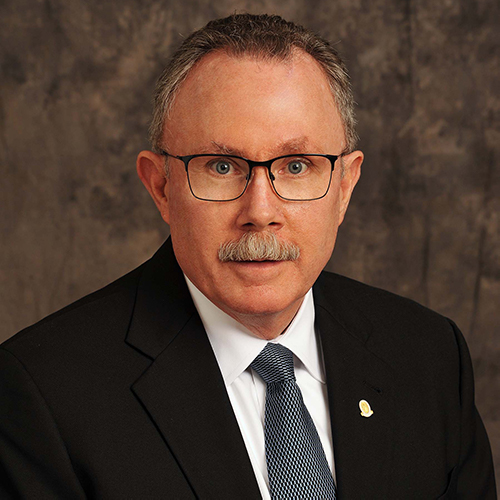 Scott B. McClanahan
D.D.S., M.S.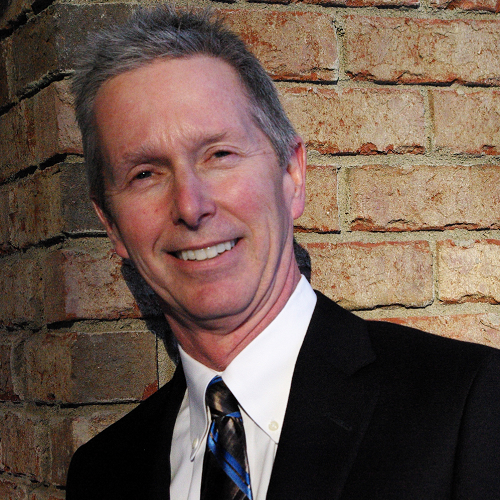 Juheon Seung
D.D.S., M.S.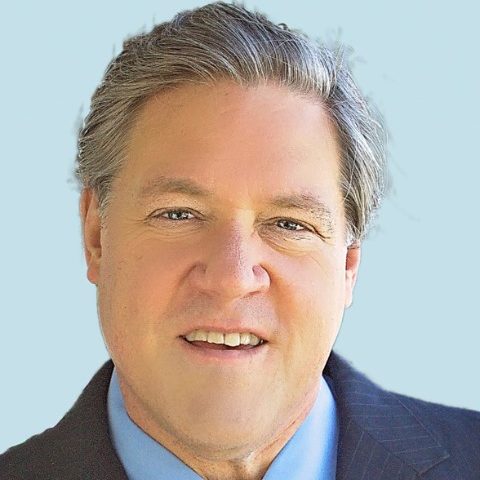 AAE Officers Serving as Trustees
Alan Law
D.D.S., Ph.D.
AAE President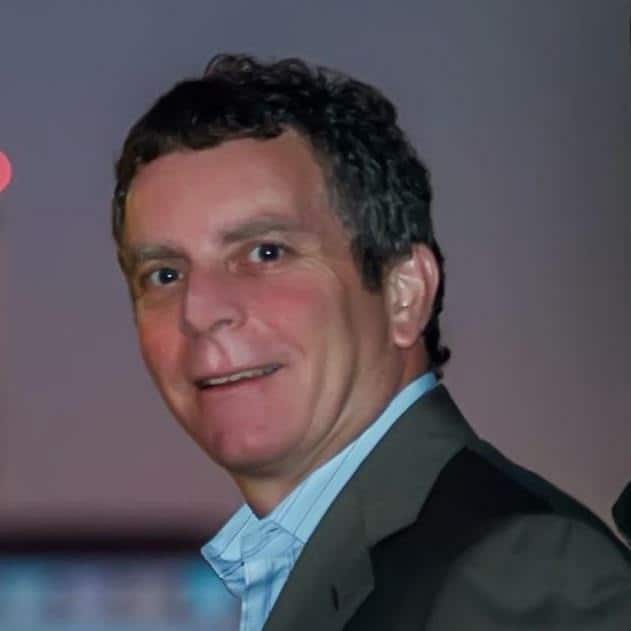 Stefan I. Zweig
D.D.S.
AAE President-Elect
Alan Gluskin
AAE Immediate Past President
REACH is an opportunity for residents to learn about organized dentistry and to develop their potential to become future leaders. The committee is composed of 10 residents. An effort is made to select participants from each AAE district and individuals who represent a broad cross-section of the resident community. Members serve for two years.
Yagnik Patel, D.D.S.
Kortnie K. Strother, D.D.S.
Gordon S. Lai, D.D.S.
Rachel Kalman, D.D.S.
Kelly A. Barbera, D.M.D.
Ksenia Fedorova BSc, D.M.D.
Louis J. DeLuke, D.D.S.
Christopher T. Hogden, D.D.S.
Estrella A. Irelan, D.D.S., MDS
Kedy Shen, D.M.D.
ABE: American Board of Endodontics
President's Message–Navigating Challenge and Change
Congratulations to our 54 new Diplomates!
They were honored at the Grossman Ceremony in Phoenix during this year's AAE Annual Meeting. Since AAE 2021, the ABE has examined 220 candidates for the Written Exam, reviewed 69 Case History Portfolios, and provided approximately 250 in-person Oral Examinations in St. Louis.
The restoration of in-person Oral Exams fall 2021 was a significant challenge after an entire year of missed opportunity, due to the pandemic. Thanks to the hard work from our board of directors and creative staff, we were able to examine an unprecedented 170 candidates over 4 long days. Without the devoted and tireless volunteerism of our Past Director Examiners, we could never have accomplished such a lofty goal. While unsustainable as a regular biannual exam, as a one-time administration, it provided additional opportunities for postponed candidates to get back on track in their Board-certification journey.
While the Oral Exams continue to be held in St. Louis, the testing location changed effective March 2022, from the American Board of Orthodontics to the Sheraton Westport Plaza. The examination space is conveniently collocated adjacent to the candidate hotel, eliminating travel between housing and exams. Covid-19 protocols to include proof of vaccination or negative PCR tests and masking will continue to be required for the near future, aligning with other specialty boards.
Last year we mentioned that the AAE Foundation had charitably provided the ABE with a $59K donation to facilitate our mission. These funds continue to be used for upgraded technology, supporting our completely digital Case History Portfolio platform, and our continuously evolving electronic candidate and exam registration, recertification tracking, and annual dues collections. Past, current, and future Diplomates continue to benefit from the Foundation's generosity.
Your ABE Board of Directors continues to evolve with some of the best and brightest, dedicated to serving its constituents. Several members have been recognized in recent years as AAE award winners such as the Coolidge award (Clara Spatafore 2021) and Osetek award (Avina Paranjpe '19, Anibal Diogenes '21, and Kent Sabey '22).  We also welcome our highly qualified 2022 newly elected directors, Drs. Joseph Dutner, Garry Myers, and Renato Silva.
It has been an honor and the pinnacle of my career to serve with my fellow ABE Directors. Their tireless commitment and unbridled enthusiasm for accomplishing our mission is unparalleled. Additionally, the continued dedication of our Past Directors is most worthy of our admiration; without their selfless allegiance to the ABE, we simply could not meet our obligations. Finally, we would be helpless of course, without the lean, accomplished, and faithful ABE staff who maintain our organization on a daily basis. Thank you Ivana, Patricia, and Kerri, for your sustained team effort, unwavering loyalty, and particularly for keeping me out of trouble for the past 6 years.
Finally, we were officially notified last May of renewed specialty status approval by the National Commission on Recognition of Dental Specialties and Certifying Boards. As part of the ADA's requirements for specialty recognition, every 10 years each specialty needs to demonstrate Board-certification for a "significant number of additional dentists" to warrant continued ADA approval. While we have made great strides organizationally to increase our Diplomate core volume as a specialty, currently our Board-certified percentage of eligible AAE members sits at 27%. As we transition globally from a pandemic to endemic environment, let's move into an era of our new normal by collectively striving to create a continued persuasive and anticipated environment for Board-certification among endodontists, with increasing rates at a predictable manner, such that we may continue to thrive as a specialty.
Dr. Brian E. Bergeron
President 2021-2022, American Board of Endodontics
Brian Bergeron,
D.M.D.
President
Melissa Drum
D.D.S., M.S.
Vice President
Bradford Johnson
D.D.S., M.H.P.E.
Secretary
Kent Sabey
D.D.S.
Treasurer
Sami M.A. Chogle
B.D.S., D.M.D., M.S.D.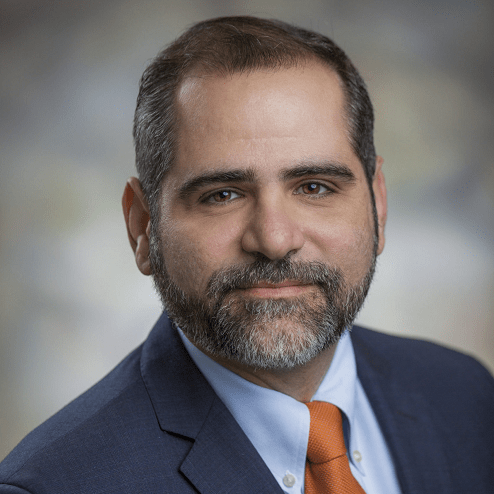 Anibal R. Diogenes
D.D.S., M.S., Ph.D.
Meetu R. Kohli
B.D.S., D.M.D.
Neville McDonald
B.D.S., M.S.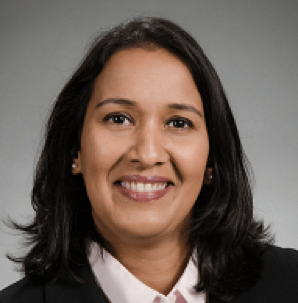 Avina Paranjpe
B.D.S., M.S., M.S.D., Ph.D.
Clara Spatafore
D.D.S., M.S
Fabricio Teixeira
D.D.S., M.S., Ph.D.
Timothy Kirkpatrick
D.D.S.
In 2021, the ABE certified 54 new Diplomates. Our number of new Diplomates is down from previous years which we expected due to repercussions of the pandemic. We are proud of our new Diplomates, who persevered even during this time of uncertainty. Their dedication to the specialty of endodontics deserves the appreciation of all AAE members and is vital to the future of our specialty and the AAE.
Below is a list of the Diplomates that achieved Board Certification in 2021.
Amru Albeiruti
Sarah Alkanderi
Abdulmajeed S. Alshahrani
Matthew R. Anderson
Frances Ballagas
Gordon L. Barkley
John Camba
Timothy A. Carlson
Hari Priya Chebrolu
Daniel D. Crossen
Katherine A. Divine
Kim T. Do
Melania A. Elsner
Joseph R. Ferguson
Alex C. Fitzhugh
Laura T. Garden
Elbalila S. Goguen
Abeer A. Hafez
Hanny Hamoui
Dina R. Husein
Sarah S. Hussain
Manila P Joshi
Yasuhiko Kamura
Molly E. Kopacz
Sarah Latif
Sumin Lee
John Lee
Kathy Ligon
Ella T. Lim
Anshul A. Mainkar
A. K. Bobby Mallik
Anil Kumar Reddy Manda
Philip E McKenzie
Marcus R. Miller
Marie M. Mora Moreno
Aundra L. Murphy
Ronald Ordinola Zapata
Brittney Ann Penberthy
Joseph R. Platt
Jessie Ellen Reisig
Tanya H. Reiter
Arthur Royzner
Joseph Sadykov
Ravinder Singh
Gavyn C. Smith
Darshita J. Talim
Andrea J. Tory-Godlew
Jorge A. Vera-Rojas
Jered Vislisel
William Seay Walker
Matthew J. Walker
David K. Wong
Eva Qi Xiong
Manal Zaibak