AAE 2020-2021 Annual Report
"If you want to go fast, go alone….but if you want to go far, go together." -An African proverb
Dear AAE Members,
As I write my Presidential reflections for our 2020-21 Annual Report, there is surely no doubt in anyone's mind that we have met historic challenges with the coronavirus pandemic that we have all just experienced.  Amid the stress and uncertainty of our last year, it was never more critical to stay connected with one another, even as we practiced social distancing to reduce transmission and keep each other healthy and safe. The AAE remained dedicated to keeping you informed during this most unsettling time in our world's recent history. And now, it is just that... part of history. As we look back on '20-'21 we have become stronger and more resilient, individually and collectively. And we will continue to be forthright and resourceful as we look toward the future.
Worth Saving Update
In January 2019, our Worth Saving campaign launched. With it, came this interesting data "worth sharing":
The top reasons people value saving their natural teeth are because "it's healthier" and "it gives you a better appearance."
Sixty-one percent of women feel strongly that saving their natural teeth helps them feel better about themselves compared to 51 percent of men.
Twenty-four percent of millennials ranked teeth as the No. 1 thing they would save or maintain about their body compared to baby boomers' preference for saving their eyesight (37 percent).
More than 95 percent of people say it's important to save your natural teeth.
Click on the images below for a recap of the campaign activations -- and metrics -- that took place over the past year:
MEMBERS GATHER TO DISCOVER NEW TECHNOLOGIES 
Insight Track: Surgical vs. Non-Surgical Retreatment took place virtually Nov. 5-7 and offered high-quality, in-depth education and up to 10.5 CE credits - all from the comfort of your home!
AAE21: A Virtual Meeting That Connected Us All
The Annual Meeting Planning Committee had been developing AAE21 Live & On Demand for several months.  They spent countless hours transforming the live experiences you knew and loved into a remote format; they thought through every detail.  Yet, there was still an element of uncertainty going into our very first truly virtual AAE Annual Meeting.
What resulted far exceeded our expectations.  Our registration total of 2,372 attendees truly astonished us.  The sheer will of our membership to continue their education, to view their favorite special events, and to translate social activities into virtual was incredibly moving.  In addition, to date, $3,906 was raised for Feeding America.
AAE21 also featured 44 exhibiting companies, 11 products featured in the Product Showcase, 10 To the Point Lectures and 12 Rapid Fire Presentations – all now available on demand.
An Award-Winning Response to COVID-19
Important Messages
The era of COVID-19 presented a need for the AAE to pivot its communications and PR focus to the new reality and the road ahead. We worked swiftly to develop a dedicated webpage offering members the latest information – from research, to toolkits to important advocacy efforts and member resources. The page continues to be updated almost daily.
In addition, the AAE was swift to pre-publish important articles about COVID-19 and endodontic care from the Journal of Endodontics, including "Coronavirus Disease 19 (COVID-19): Implications for Clinical Dental Care" and "Characteristics of Endodontic Emergencies during COVID-19 Outbreak in Wuhan".
Along with the COVID-19 webpage, we developed a weekly Briefing email offering the latest COVID-19 related information, sent directly to members' inboxes. Early in the pandemic, Dr. Krell recorded a video message.
In the 2020-2021 year, we built upon the swift success achieved in the early stages of the pandemic. Our efforts even earned us a coveted Silver Trumpet Award from the Chicago Publicity Club for our COVID-19 Response!
Survey Reveals COVID-19 is a Major Factor in Americans' Failing Dental Health
Our Public Survey, Multichannel News Release and Times Square Placement Put the Importance of Proper Oral Care on the Map
We conducted a public survey that revealed that more than half of Americans say the COVID-19 pandemic has caused them to put off general dental check-ups, which can lead to serious oral health problems. The survey also showed that the pandemic is taking its toll on those working or studying remotely when it comes to changes to their daily dental hygiene routine. Significant findings include:
31% were snacking more on sweets
28% didn't schedule or forgot to schedule a dental visit
1 in 4 said they waited until later in the morning to brush their teeth, while 21% didn't brush in the morning at all
There was also a major drop off in flossing, with 24% saying they're flossing less frequently, while 23% say they aren't flossing
Millennials more frequently reported experiencing dental disruptions, with 43% of those surveyed indicating that working from home or attending virtual classes from home led to disruptions to their usual dental hygiene habits during the COVID-19 pandemic lockdown.
2.1 million people visited all AAE websites in the 2020-21 fiscal year. The average visitor visited 2 pages and spent just over a minute on the site.
The Find My Endo search had over 69,000 visitors.
What is a Root Canal is our top performing page with:
Close to 811,000 unique visitors to this page
Consistently in the top position in Google for the searches "What is a root canal" and "root canal"
While most of our site visitors are from the United States (68%), our site supports people looking for information from around the world, including Canada, the United Kingdom, Australia, India and more.
Other Stats Worth Knowing:
Google generates almost 75% of the site traffic
47% of our site visitors are aged 25 to 44 with an even gender breakdown
74% of the traffic to the patient site is on a mobile device
Save Your Tooth Month 2021
We invited you to partake in a celebration of Save Your Tooth Month all May long, and your response blew us away. Your participation has always amazed us – your creations, your celebrations, but this year the volume of virtual participation was at an all-time high. All you have to do to gauge it is check the #sytm2021 hashtag on Facebook and Instagram to get a sense of all the spirit.
Some of you also went the extra mile and shared your stories with us. We're in turn sharing a few of our favorites below.
In spite of these uncertain times, you made May 2021 a month WORTH REMEMBERING, and for that we thank you so much.

Governance and Leadership
Alan H. Gluskin, D.D.S.
President
Alan S. Law, D.D.S., Ph.D.
President-Elect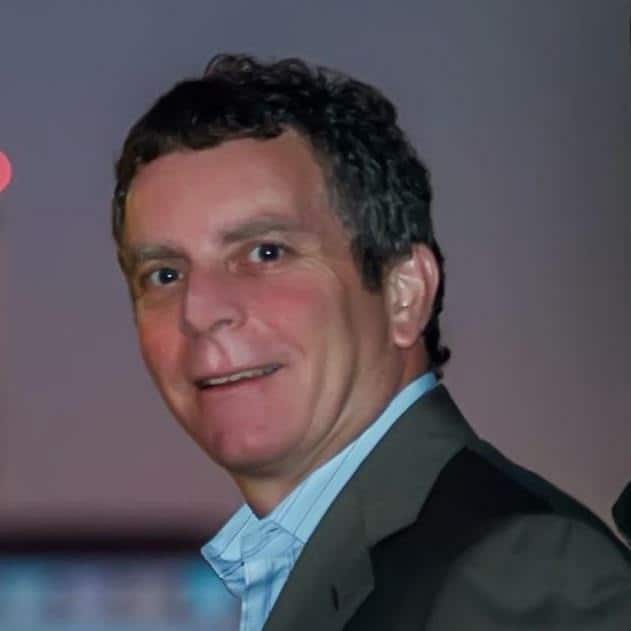 Stefan I. Zweig, D.D.S.
Vice President
Craig S. Hirschberg, D.D.S.
Secretary
Natasha M. Flake, D.D.S., Ph.D., M.S.D.
Treasurer
Keith V. Krell, D.D.S., M.S., M.A.
Immediate Past President
Kenneth J. Widelka, FACHE, CAE, CPA
Executive Director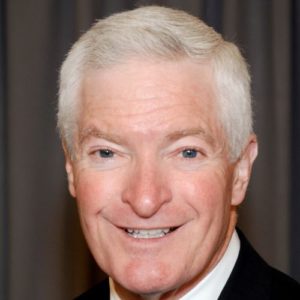 Ken M. Hargreaves, D.D.S., Ph.D.
Editor, Journal of Endodontics
John M. Nusstein, D.D.S., M.S.
President, Foundation for Endodontics
District I
Robert A. Cheron, D.M.D.
District I
Elizabeth S. Perry, D.M.D.
District II
Paul A. Falcon, D.M.D.
District II
Marcus D. Johnson, D.D.S.
District III
Bradley, M. Harris, D.D.S.
District III
Theodore D. Ravenel, D.M.D.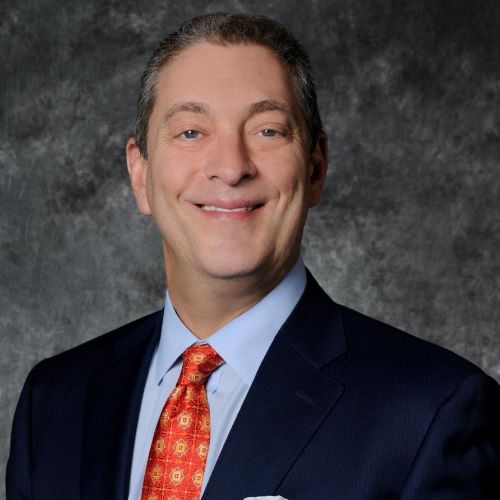 District IV
Steven J. Katz, D.D.S., M.S.
District IV
Michael J. Mintz, D.D.S.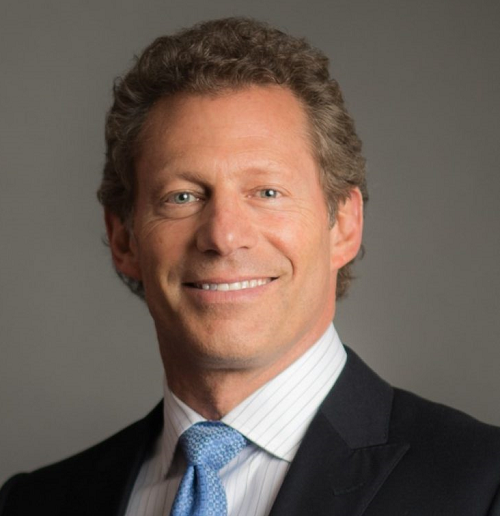 District V
Kirk A. Coury, D.D.S., M.S.
District V
Bradley H. Gettleman, D.D.S., M.S.
District VI
Scott L. Doyle, D.D.S., M.S.
District VI
Kenneth B. Wiltbank, D.M.D.
District VII
Janice C. Chou, D.D.S.
District VII
Kenneth W. Tittle, D.D.S., M.S.

Chair, Resident and New Practitioner
Moein Sadrkhani, D.D.S.
Alejandro Aguirre
Elinor Alon
Anita Aminoshariae
Navdeep S. Asi
Amber Ather
Amir Azarpazhooh
Adham A. Azim
Frederic Barnett
Ali Behnia
Lauren E. Belous
Yaara Y. Berdan
Antonio Berto
Poppy Blaseio
Brooke Blicher
George Bogen
Tatiana Botero-Duque
Tung B. Bui
Jack Burlison
Lorel E. Burns
Julie Cabrera
Adrianne Castro
Bruno N. Cavalcanti
Priya Sharma Chand
Nauman R. Chatha
Sami M.A. Chogle
Janice Chou
Vanessa Chrepa
Callee Clark
Kirk A. Coury
Carolina Cucco
Beth A. Damas
Saman Deljoui
Louis J. Deluke
Mark B. Desrosiers
Anibal R. Diogenes
Katherine A. Divine
Scott L. Doyle
Craig Dunlap
Carla Falcon
Paul A. Falcon
Natasha M. Flake
Laurie R. Fleisher
Padhraig Fleming
Jason F. Foreman
Ashraf F. Fouad
Kenneth J. Frick
David Funderburk
Soraya V. Gadelha
Johnah C. Galicia
Bradley H. Gettleman
Simon M. Ghattas
Jennifer L. Gibbs
Marc P. Gimbel
Gerald Glickman
Alan H. Gluskin
Cynthia Goerig
Diane Griffiths
Austyn Grissom
Tyler Guinn
Mallory J. Hackbarth
Kenneth M. Hargreaves
Craig S. Hirschberg
Poorya Jalali
Lauren E. Jensen
Marcus D. Johnson
Steven J. Katz
Asma A. Khan
Anil Kishen
Meetu R. Kohli
Keith V. Krell
Kevin Kuo
Margot T. Kusienski
Dan Lasner
Alan S. Law
Ronald R. Lemon
Mark D. Lentz
Ariadne Letra
Linda G. Levin
Martin D. Levin
Lauren Liebman
Kimberly A.D. Lindquist
Mike Loessberg
Sandra Madison
Matthew Malek
Maria C. Maranga
Melissa Marchesan
Frederico Canato Martinho
Kent McBride
Judy McIntyre
Michael McLaughlin
John McPeek
Isabel Mello
Alina Miller
Andrew Miller
Michael Mintz
Hossein Shayei Moosavi
Garry L. Myers
W. Craig Noblett
Ali Nosrat
John M. Nusstein
Mbachan C. Okwen
Deb Packard
Susan B. Paurazas
Derek T. Peek
Elizabeth S. Perry
Ove A. Peters
Roberta Pileggi
Terryl A. Proper
Cindy R. Rauschenberger
Theodore D. Ravenel
Steven L. Richardson
Robert S. Roda
Nikita B. Ruparel
Moein Sadrkhani
Inderpal S. Sappal
Rodney V. Scott
Frank Setzer
Juheon Seung
Kedy Shen
Annie Shrestha
Asgier Sigurdsson
Renato Silva
Denis E. Simon III
Fiza Singh
Varun Singh
Greg Siskin
Langston D. Smith
Clara M. Spatafore
William D. Stanley
Philip Stashenko
Chris Swift
Peter Z. Tawil
Franklin R. Tay
Patrick E. Taylor
Fabricio Teixeira
Kenneth W. Tittle
Mia J. Tittle
Martin Trope
Zahabiyah Tsiamwala
Mary Um
Rebeca Weisleder Urow
Najia Usman
Derrick I. Wang
Fengming Wang
Walid Wardaki
Anne E. Williamson
Kenneth B. Wiltbank
David E. Witherspoon
Dentonio E. Worrell
Brian Wu
Stefan I. Zweig
Statement of Financial Position
Foundation for Endodontics
Research, Education, Outreach and Development
Dear Colleagues,
Stepping into the role of president of the Foundation for Endodontics has been a professional honor. The past year has certainly looked different than I imagined, but I am proud of the critical impact that our foundation continues to have in advancing endodontics. The Foundation continued serving practicing clinicians, educators, researchers, and residents throughout the pandemic with resources and financial support and remained focused on its vision of saving natural teeth whenever possible. I am pleased to share with you a sample of our milestones from the past year.
Research
Foundation research funding helps launch promising careers: Following her selection as the Dentsply Sirona Research Fellow, Dr. Annie Shrestha, assistant professor University of Toronto Faculty of Dentistry, completed her first year of research toward a five-year goal of securing greater sources of external funding. Her project, "Immune Dysbiosis in Diabetes and Apical Periodontitis – Role of Cell Microenvironment," is progressing toward her goal of illuminating the basic science underpinnings of improving endodontic outcomes in diabetes patients.
The Foundation is tackling the science of the pandemic: The first Competitive Research Grant proposals addressing SARS-CoV2 were funded by the Foundation in spring 2021.
Access to Care
The Foundation is helping members increase access to specialist care in their own communities: In spring 2021, we launched the Foundation for Endodontics & U.S. Endo Partner's Domestic Access to Care Program. This partnership will aid endodontic specialists in providing free access to endodontic care to underserved patients in the United States. The first projects will be funded in 2021. We hope this program will ignite the spirit of philanthropy among endodontists across the nation while increasing public awareness of the specialty.
These achievements belong to all of endodontics, and we believe these are investments in the future of the profession. You each play a unique role in our success. We are grateful to our donors; your support makes these programs (and others) possible.
The leadership of the Foundation is now looking ahead; in 2021, we will draft a strategic plan to serve as a compass for the organization for the next three years. As president, I assure you that we are committed to moving the needle for the specialty to ensure a strong future.
Thank you for the opportunity to serve endodontics.
With appreciation,

John M. Nusstein, D.D.S, M.S.
President
Help the Foundation reach its annual fundraising goal and support the future of the specialty.
2020-2021 Foundation Board of Trustees
John M. Nusstein, D.D.S., M.S.
President
Margot T. Kusienski, D.M.D.
President-Elect
Kirk A. Coury, D.D.S., M.S.
Treasurer
Nava Fathi, D.D.S.
Secretary
Ken J. Widelka, FACHE, CAE, CPA
Executive Director
Patrick E. Dahlkemper, D.M.D.
Johnah C. Galicia, D.M.D., M.S., Ph.D.
Craig S. Hirschberg, D.D.S.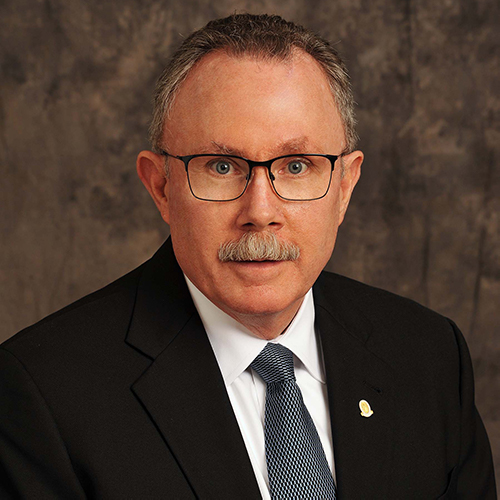 Scott B. McClanahan, D.D.S., M.S.
Juheon Seung, D.D.S., M.S.
Fiza Singh B.D.S., D.D.S.
AAE Officers Serving as Trustees
Alan H. Gluskin, D.D.S.
AAE President
Alan Law, D.D.S., Ph.D.
AAE President-Elect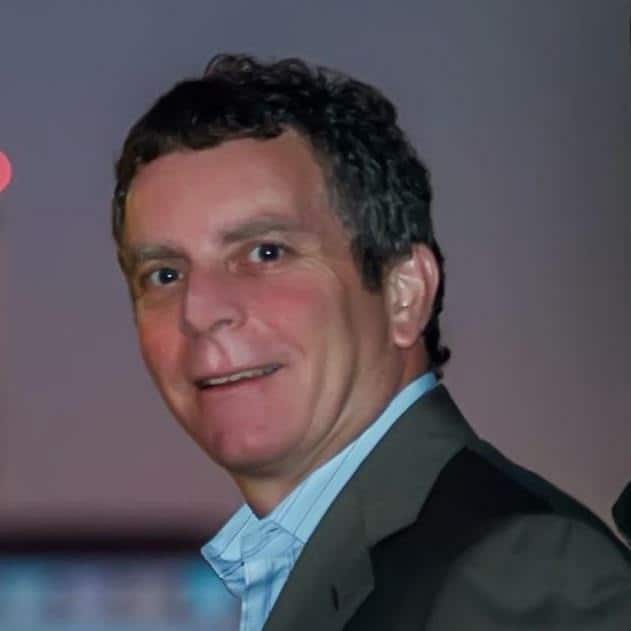 Stefan I. Zweig, D.D.S.
AAE Vice President
Keith V. Krell, D.D.S., M.S., M.A.
AAE Immediate Past President
REACH is an opportunity for residents to learn about organized dentistry and to develop their potential to become future leaders. The committee is composed of 10 residents. An effort is made to select participants from each AAE district and individuals who represent a broad cross-section of the resident community. Members serve for two years.
Yagnik Patel, D.D.S.
Kortnie K. Strother, D.D.S.
Gordon S. Lai, D.D.S.
Rachel Kalman, D.D.S.
Kelly A. Barbera, D.M.D.
Ksenia Fedorova BSc, D.M.D.
Louis J. DeLuke, D.D.S.
Christopher T. Hogden, D.D.S.
Estrella A. Irelan, D.D.S., MDS
Kedy Shen, D.M.D.
ABE: American Board of Endodontics
President's Message–Navigating Challenge and Change
Congratulations to our 112 new Diplomates!
In 2020, despite the challenges posed by the COVID-19 pandemic, the ABE certified 112 new Diplomates! The dedication of these new Diplomates to the specialty of endodontics deserves the appreciation of all AAE members and is vital to the future of our specialty.  Congratulations!
Along with everyone in our organization, 2020 posed many challenges for the ABE.  Normal processes had to be reimagined to accommodate the many obstacles created by the COVID-19 pandemic.
In March of 2020, as the effects of the pandemic were beginning to be felt throughout the country, we were still able to conduct our previously scheduled Oral Exam in St. Louis for 52 candidates.  We had originally prepared for 96 examinees, however, as travel and quarantine mandates were imposed around the country, some candidates and examiners alike were not able to travel to St. Louis.  This new reality forced us to postpone the October 2020 exam, and instead transition to a Virtual Oral Exam for March 2021.  The ABE plans to conduct the October 2021 Oral Exam in St. Louis as in years past and will continue to explore options to provide expanded opportunities for candidates to take the Oral Exam.
A bright spot in our year was a generous grant from the Foundation of almost sixty thousand dollars.  The ABE is committed to an ongoing effort to refine and improve the board process and these changes require advancements in technology. The importance of these innovations cannot be understated as we continue to increase the numbers of diplomates and align ourselves with the current demands of a technology-based future. The need for these electronic-based resources have been further accentuated during this pandemic. Technological updates to our testing processes as well as a new data management system have helped to improve the user experience and facilitate the behind the scenes management. The Foundation grant enabled these improvements crucial to our growth and we thank them for their generous support of current and future board-certified endodontists.
Finally, in a year of many changes, the one most profound is the retirement of our much-loved Chief Operating Officer, Margie Hannen. For many of us, Margie has been the ever-present face of the ABE for our entire endodontic careers.   Margie was with the organization for over 20 years and helped guide the Board through many transformations and incredible growth.  Throughout her tenure with the ABE, she was an unrelenting advocate of board certification and a huge supporter of Candidates going through the process. Her legacy at the ABE lives on, and as we thank her for her years of service to our specialty, we wish her a joyful and much deserved retirement.
We are fortunate that Ms. Ivana Bevacqua, previously the ABE's Chief Administrative Officer, has assumed the role of Chief Operating Officer. Along with Ms. Patricia Scaletta, Chief Administrative Officer and Ms. Kerri Hannen, Credentialing & Meetings Manager, the staff transition has been seamless as they continue to work tirelessly on behalf of candidates for board certification. The behind the scenes work of the ABE staff is often unseen and underappreciated but we are truly grateful for their efforts and their critical role in the board certification process, especially in in this most unusual year.
It has been an honor to serve with my fellow Directors on the ABE. This past year has provided many challenges and I am incredibly proud of this Board as it has risen to the occasion to enable the mission of the ABE to continue while operating in the reality of an ongoing pandemic. With the increased number of Candidates challenging the Board Certification process, our current Directors could not administer the required number of examinations without the help of a dedicated group of former ABE Directors.  Our appreciation of their commitment to the ABE is immeasurable. Thank you for your continued support of the mission of the ABE!
Timothy C. Kirkpatrick, D.D.S.
President, American Board of Endodontics
Timothy C. Kirkpatrick,
D.D.S.
President
Brian Bergeron,
D.M.D.
Vice President
Melissa Drum
D.D.S., M.S.
Secretary
Anne E. Williamson
D.D.S., M.S.
Treasurer
Anibal R. Diogenes, D.D.S., M.S., Ph.D.
Neville McDonald
B.D.S., M.S.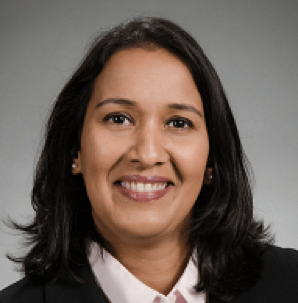 Avina Paranjpe
B.D.S., M.S., M.S.D., Ph.D.
Clara Spatafore
D.D.S., M.S
Fabricio Teixeira
D.D.S., M.S., Ph.D.
Asgeir Sigurdsson,
D.D.S., M.S.
Vice President
Shira Ackerman
Navid Akbarzadeh
Ahmed A. Alelyani
Mona Alenezi
Maha M. Alghofaily
Lauren M. Allegretti
Fouad AlMalki
Turky Ibrahim Alsaeed
Sarmad M. Alyas
Julie Ann Anderson
Tariq Mohammed Aqili
Cyrous Ardalan
Elisa Kristin Arnarsdottir
Kendall L. Baginski
Erik P. Balinghasay
James S. Ball
Victoria J. Ball
Daniel Bartling
Sarah A. Barzanji
Saeed Bayat Movahed
Jared D. Beam
Jonathan D. Blacher
Grant C. Burgdorf
Lorel E. Burns
Younghyup Joe Byun
Vimal N. Chheda
Kelvin Chou
Wayland Chu
Geoffrey R. Clive
Alayna Corden
Mauro Correa
Kyle R Countryman
Timothy H. Cross
Davide Cuocolo
Sahar Dadvand
Frederic Elbaz
Zameera Fida
Rhett C Finley
Spence T. Gibbs
Anna Glinianska
Tyler K. Hawkins
Samer Hejlawy
Jason L. Hicks
Brent M. Hiebert
Paul G. Hobeich
Magdalena S. Holz
Andrew T. Inagaki
Jon P. Irelan
Thomas G. Jahnke
Homan Javaheri
Michelle Cristina Jordan-Gonzalez
Jae Ha Jung
Jonathan Kim
Natalie Kim
Steven K. Kim
Christopher D. Kutanovski
Jamie Yoonshin Lee
Nicholas E. Leon-Guerrero
Richard Y. Liu
Omar M. Maktabi
Sidni P. Manne
Alexa C. Martin
Matthew J. Martin
Allen D. McCall
Alexander R. McClure
Greer E. McMichael
Stanley Michel
Andrew J. Miller
Patrick A. O'Hara
Scott W. Otterson
McKay B. Packer
Eric J. Palte
Gyu T. Park
James V. Pastore
Oscar J. Peguero
James L. Phillips
Brandon C. Pitcher
Benjamin E. Porras
Lisa M. Poweski
Joshua D. Pruden
Yousef M Redhai
Michael W. Regan Anderson
Hisham S. Rifaey
Hussein Q. Sahib
Sajini Sasthri-Rajaputrage
Erick Y. Sato
Dontra B. Scott
Mark B. Scott
Elham Shadmehr
Hadi M. Shbeeb
Fiza Singh
Callie M. Smithson
Joshua J. Steffen
Andrew Russel Steidley
Joseph C. Stern
Daisy N. Stojanov
Gail MB Tischke
Aniuska M Tobin
Dan Q. Tran
Zhejun Wang
Eric M. Weinberg
Joshua D. Williams
Kyungsik J. Yang
Ghaeth H. Yassen
Kandace M. Yee
Deborah Yeh
Wing-Yee Yeung
Daniel E. Young
Kaveh Zand
Joseph Zelig
Zuwu Zhou
Lauren M. Zollett