AAE 2018-2019 Annual Report
Fellow Colleagues,
It has been my distinct pleasure and a great honor to serve as the president of the organization for the 2018-2019 year. The AAE has benefited from thoughtful, forward-thinking decisions by our board, membership and staff over the years, and that mindset is successfully moving the specialty forward to bigger and better things.
We had a great year.
Some actions were proactive: the kickoff of our Worth Saving consumer engagement initiative; moving the AAE Headquarters to the Stetson Avenue location; a very successful Annual Meeting in Montreal; initiation of Save your Tooth Month; dissemination of our Endodontic Treatment Standard white paper to healthcare, insurance and governmental organizations; Leadership Development initiatives to encourage younger member involvement; and the maturation of our Connection forum, to name a few.
Worth Saving Launch
In January 2019, our Worth Saving campaign launched. With it, came this interesting data "worth sharing":
The top reasons people value saving their natural teeth are because "it's healthier" and "it gives you a better appearance."
Sixty-one percent of women feel strongly that saving their natural teeth helps them feel better about themselves compared to 51 percent of men.
Twenty-four percent of millennials ranked teeth as the No. 1 thing they would save or maintain about their body compared to baby boomers' preference for saving their eyesight (37 percent).
More than 95 percent of people say it's important to save your natural teeth.
In another survey of the public, 48 percent of respondents would make an appointment to see their dentist if they experienced tooth pain.
Roughly half of respondents said if they were to feel tooth pain, they would only wait between two and six days to seek treatment.
Another 23 percent said they would seek treatment that same day.
Clearly, most people wish to resolve tooth pain very quickly, and that's exactly what endodontists are trained to do.
Campaign Overview: Results
Through June 13, there have been 3,275,122 impressions on AAE's ads across search and retargeted display ads and 25,574 clicks.
As expected based on how we are targeting the campaign, search has driven the most impressions and clicks.
We surpassed our goals for the campaign within the first two months, so following the results review meeting in April, we focused on continuing the strong engagement on search and increasing the viewability of the ads.
Our ads haven't just appeared online.
Check out this placement in New York City's Times Square!
Cheers to a record-breaking membership year!
Education and Events Recap
WCDT 2018 a Successful, Unique Meeting in San Diego
WCDT (World Congress on Dental Traumatology) 2018 was a first-of-its-kind event, jointly hosted jointly by the AAE and the International Association of Dental Traumatology. Held Aug. 15-18 in sunny San Diego, the four-day congress featured a whole host of prominent speakers.
Insight Track: Surgery Workshop in Chicago
Insight Track: Surgery Workshop took place in Chicago Nov. 1-2, 2018. Seventy-eight attendees viewed presentations and participated in hands-on workshops that refined their skills and enhanced their knowledge of contemporary endodontic microsurgery.
Drs. Timothy C. Kirkpatrick and John D. Regan served as co-chairs for the workshop.
Insight Track: CBCT a Successful Ski Meeting
More than 200 AAE members, guests and corporate supporters joined us January 24-26, at Resort at Squaw Creek in Lake Tahoe.
Attendees heard from our engaging speakers on all aspects of CBCT, from acquisition to diagnostics and outcomes through the billing process.
residents learn and network
2018 marked the 15th year of APICES, bringing 300 residents together to hear speakers on a variety of topics, including CBCT, clinical diagnoses and practice management, and to learn about the family of AAE organizations. All attendees had plenty of time to interface during meals, breaks and social events. Residents also showed their school spirit by providing videos representing their programs, which we compiled into a Welcome Video. Watch it here.
Educators and Corporate Supporters Converge
Endodontic educators and corporate supporters also gathered in Chicago as residents gathered for APICES. The Educator Workshop and Corporate Community Conference were held Aug. 24-25, giving all audiences an opportunity to interact and network with each other, as well as AAE leadership and staff. More than 30 corporate partners joined AAE leadership there.
Developing the Future of Endodontic Leadership
Leadership vs. Management, I.Q. versus E.Q., creating culture through behavior. These topics were the subject of discussion in Chicago March 1, 2019, as part of a workshop which kicked off the AAE's biennial Leadership Development Program. The program provided emerging leaders with: encouragement to engage with the AAE at various levels.
Annual Meeting
AAE19 Boasts 4,200 Attendees, Variety of Special Events
This year's annual meeting exhibited a great deal of international flair, taking place in the culture-rich city of Montréal and featuring the meeting's inaugural International Reception, as well as a variety of other special events.
We also unveiled our exciting new consumer campaign, Worth Saving, with a slat wall in the Member Center carrying the campaign's imagery and logo, as well as a complementary booth devoted to both Worth Saving and Save Your Tooth Month (May 2019).
Focus on Root Canal Safety
Focus on Root Canal Safety
We won't always have smooth seas; we won't always be lobbed softballs. This year's curveball came in the form of a film designed to provoke fear of root canal treatment. Somehow, this unfounded, agenda-driven movie was available on multiple major streaming platforms, including Netflix, Amazon, Vimeo and iTunes.
Our response to Root Cause was both swift and measured. We worked with the American Association Dental Association and the American Association for Dental Research to counter the long-disproven claims made in the film, while being cautious not to bring additional, undeserved attention to the film. We authored a letter pointing out that offering this film does a disservice to the public because it helps to spread fear-based misinformation and speculation that is not supported by medical evidence.
The best strategy for countering bad information is to proactively provide patients with access to comprehensive, proven facts about the safety and efficacy of endodontics and root canal treatment. We did just that by providing patients with greater access to facts, ads and educational videos. Our arsenal of tools can be accessed here, and we will continue to add more resources to it. The AAE also took steps to arm our members with tools and resources they can use to effectively combat misinformation. We continue to provide our membership with up-to-date content through our frequent member alert emails and resources like Root Canal Safety Talking Points and Myths About Root Canals.
To date, the film has been removed from Netflix and Amazon Prime, showing that our voice – and yours – indeed can make a difference when fighting misinformation.
Platform of Sound/Current Data, Policies and Guidelines
Activities:
Updating AAE guidelines/policies on website
Developing new policies
Accomplishments:
Updated Implant Guidelines to value saving natural teeth
Through Public Affairs Committee, provided guidance for a Special Committee on AAE Glossary updates
Updated AAE's CDT (Coding) guide
Government Relations
Activities:
ADA Lobby Day, ADPAC, individual states, federal advocacy with Organized Dentistry Coalition
Accomplishments:
Federal: McCarran-Ferguson Act, RAISE Health Benefits Act, Resident Education Deferred Interest (REDI) Act, Protect Medical Innovation Act, United States-Mexico Tourism Improvement Act to protect the patient from adverse consequences of dental tourism
States: Guidance to Arizona on concierge plans legislation
Dental Boards: Monitoring specialty issue (no new issues); relationship building with AADB
Dental Benefits Industry
Activities:
American Association of Dental Consultants (AADC), Code Maintenance Committee, helping individual members with claims/appeals issues
Accomplishments:
100% agreement at Code Maintenance Committee
Spoke out at AADC
Assisted 14 members with coding/insurance questions
Organized Dentistry
Activities With:
Dental Specialty Group (DSG), National Commission on Recognition of Dental Specialties and Certifying Boards, ADA House of Delegates resolutions, standards committees (SCDI/SCDP), Dental Quality Alliance (DQA)
Accomplishments:
Addressed pre-doctoral education at DSG (and Root Cause movie)
Member representation at SCDI and SCDP
Staff representation at DQA
Education
Activities:
ADEA, CODA, EAC, Educator Forum at AAE annual meetings, advocating for improved pre-doc education / use of CDAF, relationships with programs.
Accomplishments:
CODA added CBCT to diagnosis/radiographic competencies
ADEA 2019 – endodontic section meeting; Dr. Alan Gluskin's presentation to deans
Educating the profession: Treatment Planning Webinar
Clinical Research
Activities:
Guiding endodontic research for improved endodontic outcomes
Accomplishments:
Request for approval for scoping review to develop a set of endodontic outcomes
1.45 million people visited all AAE websites in the 2018-2019 fiscal year. The average visitor visited 1.5 pages and spent about a minute on the site.
The Patient site had almost 1.2 million visitors alone!
The Find an Endo search had more than 37,000 visitors
The Landmark contest pulled in more than 116,000 visitors
What is a Root Canal is our top performing page with:
Close to 280,000 unique visitors to this page
Consistently in the top position in Google for the searches "What is a root canal" and "root canal"
Just over 15% of all site traffic enters through this page … often from a Google Search
While most of our site visitors are from the United States (65%), our site supports people looking for information from around the world, including Canada, the United Kingdom, Australia, India and more.
Save Your Tooth Month 2018
May 2019 was our inaugural Save Your Tooth Month – an expansion of a week in May formerly known as Root Canal Awareness Week.
Explosive member participation
Access to care opportunities
Hundreds of new Facebook and Instagram fans
37,000 Twitter impressions
Save Your Tooth Month proclamations in Illinois and Iowa
Governance and Leadership
Patrick E. Taylor, D.D.S.
President
Keith V. Krell, D.D.S., M.S., M.A.
President-Elect
Alan H. Gluskin, D.D.S.
Vice President
Stefan I. Zweig, D.D.S.
Secretary
Gerald C. Dietz, Jr., D.D.S.
Treasurer
Garry L. Myers, D.D.S.
Immediate Past President
Kenneth J. Widelka, CAE, CPA
Executive Director
Ken M. Hargreaves, D.D.S., Ph.D.
Editor, Journal of Endodontics
Mary T. Pettiette, D.D.S.
President, Foundation for Endodontics
District I
Ali Behnia, D.M.D., M.S.
District I
Robert A. Cheron, D.M.D.
District II
Bruce Y. Cha, D.M.D.
District II
Richard L. Rubin, D.D.S., M.S.
District III
William H. Rousseau, D.M.D.
District III
Bradley, M. Harris, D.D.S.
District IV
Gerald J. Halk, D.D.S., M.S.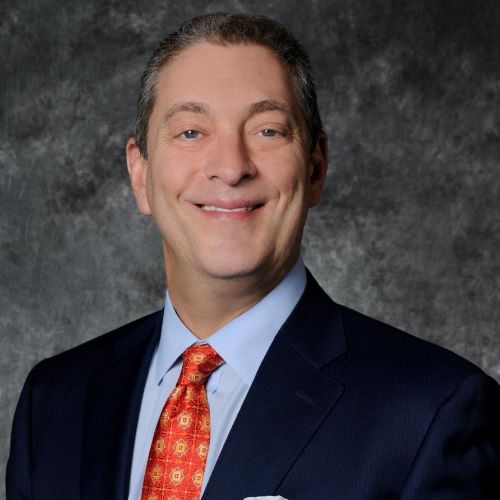 District IV
Steven J. Katz, D.D.S., M.S.
District V
John M. Yaccino, D.D.S.
District V
Ron C. Hill, D.D.S., M.S.D.
District VI
Natasha M. Flake, D.D.S., Ph.D.
District VI
Joseph A. Petrino, D.D.S., M.S.
District VII
Daniel J. Pierre, D.D.S.
District VII
Richard L. Rubin, D.D.S., M.S.
Alan S. Law
Scott L. Doyle
Alan H. Gluskin
John D. Regan
Patrick E. Taylor
Garry L. Myers
Gerald C. Dietz, Jr.
Stefan I. Zweig
Richard L. Rubin
Joseph A. Petrino
Gerald J. Halk
Keith V. Krell
Bradley G. Seto
Valerie M. Kanter
Bruce D. Schulman
Kathy Ligon
Jeffrey S. Albert
Timothy C. Kirkpatrick
Anita Aminoshariae
Daniel Bartling
Sonia Chopra
Callee Clark
Ron C. Hill
Martin Trope
Meetu R. Kohli
Rene Chu
Jianing He
Amy Tuttle
Steve Timmreck
Gary R. Hartwell
Terryl A. Propper
Glenn L. Paulk
Josanne M. O'Dell
Kenneth J. Frick
Isabel Mello
Laurie R. Fleisher
Roberta Pileggi
Adam Sarnowski
Natasha M. Flake
Kenneth M. Hargreaves
Anibal R. Diogenes
Ashraf F. Fouad
Gerald N. Glickman
Mo K. Kang
Anil Kishen
Robert S. Roda
Christine M. Sedgley
Franklin R. Tay
Amir Azarpazhooh
Linda G. Levin
John D. Regan
Donovan Ditcher
Deb Packard
Nima Dejbod
Elci Ryan
Mark A. Schachman
Dustin S. Reynolds
Chase G. Thompson
Hossein Shayei Moosavi
Ariadne M. Letra
Frank C. Setzer
Kenneth J. Zucker
Joseph H. Schulz
Robert A. Cheron
Carla Falcon
Kayla Tavares
Bruce Y. Cha
Elizabeth Shin Perry
Kenneth B. Wiltbank
Jyotika Tucker
Saman Deljoui
Tevyah J. Dines
Joel L. Dunsky
Beth Damas
Rodney V. Scott
Terry D. Webb
Maria C. Maranga
Magdalena (Lena) Holz
Steven J. Katz
Mark B. Desrosiers
Marcus D. Johnson
Jaclyn F. Rivera
Scott L. Doyle
Avina K. Paranjpe
Ryan G. Brandt
Joseph Thomas Crepps III
Tatiana M. Botero-Duque
Vanessa Chrepa
Lilley N. Gharavi
Jennifer L. Gibbs
Frances Park
John M. Yaccino
Eshwar Arasu
Helen Yang
Alex C. Moore
Austin L. Perera
Nicole A. Shinbori
Moein Seyed Sadrkhani
Anne Lauren Koch
Craig S. Hirschberg
Nikita B. Ruparel
Johnah C. Galicia
Susan B. Paurazas
Fabricio B. Teixeira
Sameer Dilip Jain
Obadah N. Austah
Craig S. Hirschberg
Ali Behnia
Mary T. Pettiette
John Nusstein
Shimon Friedman
Martin D. Levin
Bradford Johnson
Padhraig Fleming
Derrick I. Wang
Simon Ghattas
Tung Bao Bui
Daryl Grigsby, Jr.
William H. Rousseau
Larry Keith Hildebrand
Karl K. Keiser
Kathleen McNally
Peter Ham
Daniel Pierre
Marc P. Gimbel
Joao V. Barbizam
Kimberly A.D. Lindquist
William D. Powell
Jordan Reiss
Rico D. Short
Diane Griffiths
Nava Fathi
Foundation for Endodontics
Research, Education, Outreach and Development
Dear Colleagues,
April 2018, I had the distinct honor of becoming President of the Foundation for Endodontics. During my past years of service as a Trustee to the Foundation, I have seen strategic focus, hard work and measurable outcomes achieved to further our great mission. As president, I am thrilled and humbled by the visionary challenge ahead of us, to save natural teeth for all through the efforts of endodontics specialists.
The Foundation has made considerable inroads on an aggressive strategic plan. Several operational and cultural shifts have occurred, and many goals have been achieved. This plan guides our work in four deliberate focus areas: research, education, outreach and development.
Foundation for Endodontics 2018-2019 Campaign
The Foundation's 2018 – 2019 campaign was a banner success! Thanks to support and rally spirit of many first and long-time donors, your Foundation raised just over $1 million to support endodontic research, education, public awareness and access to care. For more information on Foundation's  banner year, check out this article!
Help the Foundation reach its annual fundraising goal and support the future of the specialty.
2018-2019 Foundation Board of Trustees
Mary T. Pettiette, D.D.S.
President
John M. Nusstein, D.D.S., M.S.
President-Elect
Kirk A. Coury, D.D.S., M.S.
Treasurer
Fiza Singh, D.D.S.
Secretary
Ken J. Widelka, CAE, CPA
Executive Director
Satish B. Alapati, B.D.S., M.S., Ph.D.
Craig S. Hirschberg, D.D.S.
Mo K. Kang, D.D.S., Ph.D.
Daniella S. Peinado, D.D.S.
Melissa Marchesan, D.D.S., M.S., Ph.D.
AAE Officers Serving as Trustees
Patrick E. Taylor, D.D.S.
AAE President
Krell, D.D.S., M.S., M.A.
AAE President-Elect
Alan H. Gluskin, D.D.S.
AAE Vice President
Garry L. Myers, D.D.S.
AAE Immediate Past President
ABE: American Board of Endodontics
Commitment, Dedication and Determination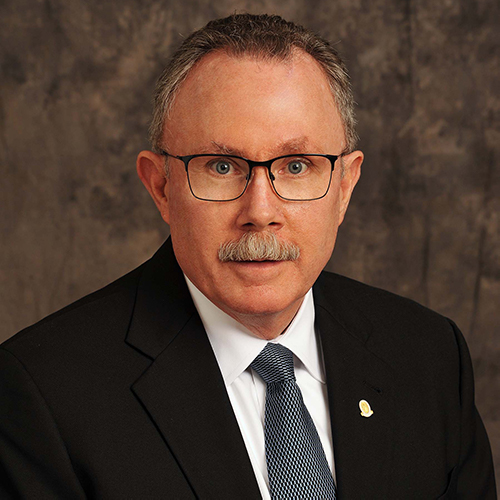 Congratulations to our 150 new Diplomates!
Board Certification is a significant milestone in an endodontist's professional career. It is the culmination of the completion of your specialty education and the commitment to sit for a Written and an Oral Examination plus assembling your series of cases for the Case History Portfolio Examination. It exemplifies dedication and determination to complete the three components of your board as well as the sacrifice of family and friends for the many hours required to complete this rigorous process.
During AAE19 in Montréal, we were happy to celebrate this momentous achievement for each of our new Diplomates at the Grossman Ceremony. Joining us in this celebration were the family, friends, mentors, classmates and colleagues of our new Diplomates. The Grossman Ceremony is a very special event, and we look forward to it each year.
Updates:
In May 2018, the ABE moved our offices from the AAE office suite in the ADA Building to a new office space in Buffalo Grove, Ill. Our new address is 750 W. Lake Cook Road, Suite 137 Buffalo Grove, IL 60089.
The demands on the ABE staff have increased dramatically over the last several years and we now have three full time staff members. The Buffalo Grove office provides larger space for our staff and the capacity for future growth.
Since AAE18 in Denver, the ABE experienced several landmark events. In May 2018, a record number of 78 case history portfolios were submitted. The May milestone was topped the very next exam in September 2018 with 92 submissions. These two recordbreaking events are directly responsible for the third record breaker this year: an unprecedented 150 new Diplomates.
These milestones are the result of countless hours of supportive effort so a few "thank yous" are in order:
In 2013, we started offering the Oral Examination in St. Louis and past ABE Directors volunteered to help with the examinations to be able to meet the 200 examination per year capacity of the new location. With the two big increases in Case History Portfolio submissions in 2018, past directors once again stepped up to help review the increased portfolio submissions. Thank you to the sitting and past directors for your dedication and commitment to the ABE and our candidates, and for guiding the candidates through the certification process.
Since so much of the ABE's administrative and supportive part of the certification process happens behind the scenes, our candidates are not able to truly recognize the efforts of the ABE staff. Chief Operating Officer Margie Hannen, Chief Administrative Officer Ivana Bevacqua, and Credentialing & Meetings Manager Patricia Scaletta work tirelessly on our candidates' behalf. The staff's commitment, dedication and determination keep the sitting and past directors on task and make sure that the ABE functions and operates smoothly.
Scott B. McClanahan, D.D.S., M.S.
President, American Board of Endodontics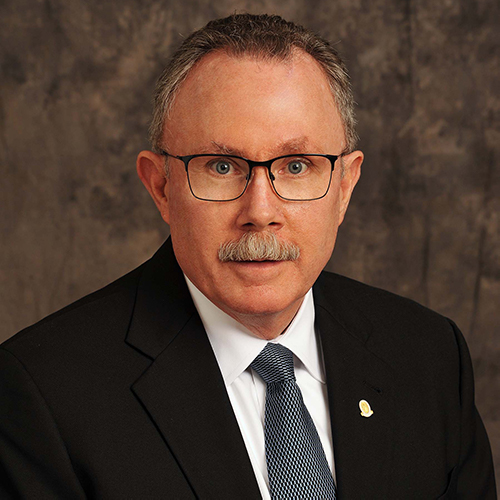 Scott B. McClanahan,
D.D.S., M.S.
President
Asgeir Sigurdsson,
D.D.S., M.S.
Vice President
Timothy C. Kirkpatrick,
D.D.S.
Secretary
Brian Bergeron,
D.M.D.
Treasurer
Melissa Drum
D.D.S., M.S.
Neville McDonald
B.D.S., M.S.
W. Craig Noblett
D.D.S., M.S.
Clara Spatafore
D.D.S., M.S
Fabricio Teixeira
D.D.S., M.S., Ph.D.
Anne E. Williamson
D.D.S., M.S.
Omar E. Abusteit
Adela Agolli-Tarshi
Ivy P. Ahluwalia
Abdulmajeed M. Al Shujaa
Dalal Alamir
Ali Turki Alaqla
Fatima A. Aldashti
Moayad S. Alomar
Anthony Altomare
Paritosh Amburle
Lisa M. Anderson
Elizabeth A. Applebaum
Eric T. Ashley
Vladana Babcic
Roshanak Baghai Naini
James R. Baker
Casey B. Bargas
Aleksandr Baron
Suman Bathina
Charles M. Beavers
Frank P. Berdos
Christina Lane Boyd
Blair A. Braunstein
Ryan T. Brennan
Jason S. Bullock
Alf Hitel Bunes
Katie M. Burley
Jacob C. Burry
Rina Campbell
Matthew E. Carlson
Anthony J. Carter
Christopher T. Carter
Emily Case
Nauman R. Chatha
Yvonne F. Chiu
Diana K. Choi
Collin R. Clatanoff
Eduardo A. Cruz
James KT Cullen
Thomas P. Currie
Darrell M Curtis
Cynthia H. Czaperacker
Maria Dakessian
Joshua L. Dembsky
Anthony J. Didato
Brock A. Droll
Paul A. Erben
Yashar Eslami
Justin P. Farmer
Natalia V. Finn
Jennifer M. Fong
Jason F. Foreman
Jonathan Fu
Gabriel Fuentes-Arroyo
Joshua D. Gailey
Marco V. Galvez
Daniel R. Gano
Martina W.N. Gerges
Caroline Ghattas Ayoub
Kurt B. Goodell
Michelle A. Hack
Kathleen D. Huza
Aaron A Innes
Melita Islambasic
Sameer Dilip Jain
Poorya Jalali
Lauren E Jensen
Christopher Jin
Ruchika Joon
Rayan Kafri
Elena Kan
Husain Ayam Karashi
Jeffrey Kawilarang
Hammad A. Khan
Abhishek Kirpal
Lyudmila Kuznetsova
Lyudmila Kuznetsova
Trent T. Lally
Katherine Lee
Mark D. Lentz
Maximilian S. Lin
Howard Liu
Annika E. Lucarelli
Thomas W. Manders
Joan-Marie S. Manolakis
Janel Marcelino
Yosef C. Marder
Alexandra E. Martella
Sarah E. Martinelli
Cristina Martinez Roman
Jared D. Mason
Jonathan A. Mason
Richardson L. McGuire
Ryan B. McMahan
Atosa Mehrfar
Marites O. Milan
Amber A. Miller
Bryan M. Mitchell
Michael C. Moran
Matthew D. Morris
David G. Mortenson
Benjamin Nashleanas
David G. Oser
Jacob M. Pack
Seth L. Perrins
Blake T. Prather
Allen D. Rasmussen
Theodore D. Ravenel
Joshua C. Reaves
Zack S. Ritter
Mina T. Rizk
Mark D. Roberts
Carolina Rodriguez-Figueroa
Ryan P. Romero
Wendy B. Rosen
Richard L. Rubin
Frederick J. Rumford
Arman Samad-Zadeh
Geoffrey L. Sas
Taner C. Sayin
Stephen Nicholas Schroeder
Jonathan J. Schubert
Sarah M. Sciarrino
Khaled S. Seifelnasr
Juheon Seung
Hossein Shayei Moosavi
Noureldin H. Shoreibah
Anna Sidor
Renato M. Silva
Rupinderpal Singh
Savita Singh
Arwa Siyam
Kamolthip Songtrakul
Michelle A. Soriano
Mary E. Sorrentino
Alison St. Paul
Benjamin L. Studebaker
Scott G. Sutter
John E. Thomas
Matthew B. Thompson
Tony H. Tran
Tam M Trinh
Cynthia R. Tyler
Jacqueline Vineyard
Kelly Maddox Walker
Jake A. Weissman
Chase Wicker
Steven F. Wiswall
Salina W. Wu
Jill I. Young
Gregory S. Zilinski